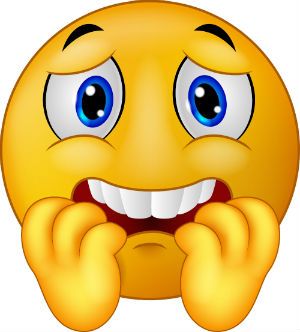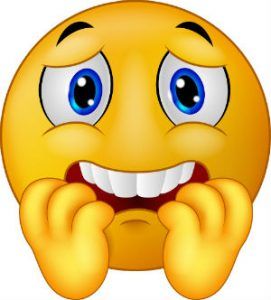 Managing Fear In Bankruptcy
Filing for bankruptcy can be scary, but not nearly as scary as dealing with overwhelming debt issues. If you've been avoiding bankruptcy because you're frightened of what might be ahead, now is the time to overcome those fears.
Here's what you need to know:
It's time to examine what's really scaring you about bankruptcy. For most people, waking up to endless collection calls and the possibility of lawsuits, wage garnishment, and bank levies are some of the scariest things that can happen. Bankruptcy can help you prevent these things from happening, and yet people avoid bankruptcy until the last possible moment.
Why are people so scared of bankruptcy?
Some are worried about giving up control of their finances. Others are worried about how bankruptcy will damage their credit. And still others don't want their personal debt issues made public.
The truth?
Most of these things are already happening or are going to happen, even if you don't file for bankruptcy. So should you be scared of any of these things?
 Losing Control of Your Finances
There's no doubt, filing for bankruptcy does force you to give up control of your finances.
But how much control do you have if you're being sued or if money is being siphoned from your checking or savings account to pay for debt?
And if you're worried about handing your assets over to a bankruptcy trustee, you should realize that in most Chapter 7 cases, that won't be the case. Nearly all Chapter 7 cases are no-asset cases and you lose nothing when you file. It's also possible to file exemptions on some of your assets and maintain control of them.
The only way you'll know how much control you'll need to give up in bankruptcy is to speak to a bankruptcy attorney.
Ruining Your Credit
Many people list damage to their credit as one of the things they fear happening if they file for bankruptcy.
Guess what?
Your credit is well on its way to becoming a mess if you're ignoring debt issues. Chances are it's already in rough shape.
The best thing you can do is stop the bleeding by taking action to repair the problem.
And if you're concerned about not being extended credit once you file, rest easy. Many creditors view you as less of a risk after you file for bankruptcy. It won't be long until you're receiving offers for credit cards in the mail once you file. You'll have to pay more for credit in the future, but you'll still be able to get it.
To learn more about the factors that negatively affect your credit, check out this information from Experian.
Public Embarrassment
Not to be insensitive, but this one is just silly. You need to be more concerned about fixing your financial situation than you do worrying about what people will think of you for doing so.
Granted, nobody wants to file for bankruptcy and it won't necessarily be something you brag about at parties. But bankruptcy is a tool to help you through a difficult situation and it's not one you should feel ashamed to use. You wouldn't be embarrassed for people to learn you used a hammer to put a nail in the wall, right? Nor should you be embarrassed to admit you took control of your financial situation by exacting drastic measures when it was needed.
If the emotions of bankruptcy out of control, contact the Bankruptcy Law Office of Robert M. Geller at 813-254-5696 to discuss your situation.