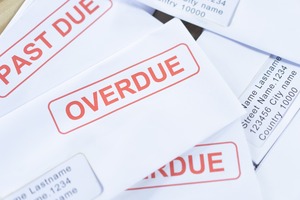 Being in debt is never easy, but it's especially devastating when you're being harassed by debt collectors. Of course, debt collectors have the right to try and collect what is owed to them. However, there are rules they must follow. Understanding these limitations protects you from harassment.
The Fair Debt Collection Practices Act (FDCPA) is a federal law that protects consumers from unfair or abusive practices by debt collectors. What's considered harassment and what can you do to protect yourself?
Here's what you need to know.
What's Considered Harassment?
The FDCPA outlines several tactics that are considered harassment from a debt collector, including:
Excessive Calls
A debt collector cannot call you repeatedly with the intention of causing you stress or anxiety. They also cannot call you before 8:00 a.m. or after 9:00 p.m. without your permission.
Threatening Language
A debt collector cannot use any form of threatening or abusive language while speaking with you. They cannot use profanity or threaten physical harm.
Speaking to Other People About Your Debt
Debt collectors are not allowed to discuss your debt with anyone other than you, your spouse, or your attorney.
Misrepresentation
A debt collector cannot lie or misrepresent themselves while trying to collect a debt. They cannot pretend to be someone else or claim that you owe them more than you actually do.
Continuing Their Efforts After You Tell Them to Stop
If you've asked a debt collector to stop contacting you, they must comply. Continued attempts to collect the debt after you've asked them to stop is considered harassment.
Debt Collectors Have a Right to Try to Collect a Debt
It's important to note that not all contact from a debt collector is considered harassment. If they are communicating with you in a respectful and professional manner, there's really nothing to worry about. It's only when they cross the line into harassment that it becomes a problem.
If you believe that you're being harassed by a debt collector, there are several steps you can take. The first step is to know your rights. Understanding what is considered harassment from a debt collector can help you identify when it's happening to you. You should also keep a log of any contact you have with the debt collector, including dates and times of phone calls and what was said.
Next, send a written request to the debt collector requesting that they stop contacting you. Once this request has been received, they are required by law to stop contacting you, with a few exceptions. They can still notify you of legal action being taken against you.
Dealing with debt collectors can be stressful, but it's important to know your rights as a consumer. If you feel like you're being harassed by a debt collector, there are steps you can take to protect yourself. By understanding what is considered harassment from a debt collector, you can better identify when it's happening to you and take action if necessary. Remember that you have the right to be treated with respect, and don't be afraid to assert that right if you need to.
If you'd like more information about debt collector restrictions or you'd like to discuss bankruptcy, contact the Law Offices of Robert M. Geller at (813) 254-5696 to schedule a free consultation with an experienced attorney.