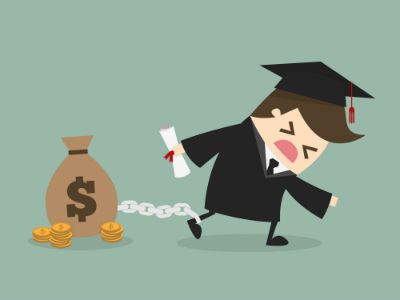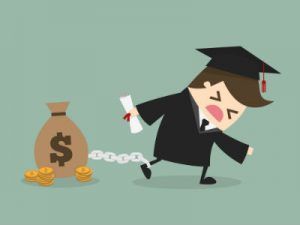 Despite millions of Americans struggling with student loan debt and a good deal of them defaulting on or at risk for defaulting on their loan payments, bankruptcy provides little assistance when it comes to getting the situation under control – with a few exceptions.
Though it's difficult to eliminate student loan debts in bankruptcy, it isn't impossible.
You'll need the assistance of an experienced bankruptcy attorney and you'll need to accept it's going to make your bankruptcy more complicated. It probably means the bankruptcy will take longer, too, so the sooner you begin the filing process the better.
The last thing you want to face is foreclosure or wage garnishment or something just as urgent. Especially when you can't take swift action because of a student loan problem.
How Does Bankruptcy Help Student Loan Debt?
Though it's challenging, people struggling with student loan debt might have the option of getting at least some of their debt discharged in bankruptcy if they can prove undue hardship.
In most cases, even if you file for bankruptcy, you'll still be responsible for paying your student loans. However, if you can prove your student loan obligations cause you undue financial hardship, the bankruptcy court might offer some relief.
Proving undue hardship can be difficult and usually requires you prove:
You're unable to meet the minimum standard of living because of student loan payments
Your financial difficulties are expected to continue for some time
You've made an effort to keep up with your payments in the past, but financial struggles made it impossible to do so
In many cases, instead of discharging student loan debt, the bankruptcy court will offer you relief through an income-driven repayment plan. They might also allow you to defer your loan payments until your financial situation improves. These options might be available to you even if you have not filed for bankruptcy. If student loan debt is your primary financial challenge, you should explore these options.
For tips on managing your student loan debt, check out this article from Fidelity. The likelihood of eliminating your student loan debt also increases as you get older or if you have a disability. People over 50 tend to have better luck with student loan discharge.
An Attorney Can Help You with How to Prove Undue Hardship for Student Loans
In order for the court to consider discharging your student loan debt, you'll need to file a separate action with the court known as an adversary proceeding.
This is essentially your request to have your student loan debt discharged. It causes financial hardship, which you'll need to prove by providing detailed records of your living expenses and income. If a medical issue causes hardship, you'll need to submit information from your doctor that includes your medical bills.
It's also important to show the court proof that you've made an effort to keep up with your payments. Any correspondence you've had with lenders should be provided with the information you give to the court requesting undue hardship.
The goal is to provide the bankruptcy court with as much information as possible. You want to make it clear you are struggling financially and unable to meet your student loan obligations.
Having the court approve your undue hardship claim and discharge all or a portion of your student loan debt is a challenge, but it is possible. If you'd like to discuss your student loan debt situation with an experienced professional, contact the Law Office of Robert M. Geller at 813.254.5696 to schedule a consultation.