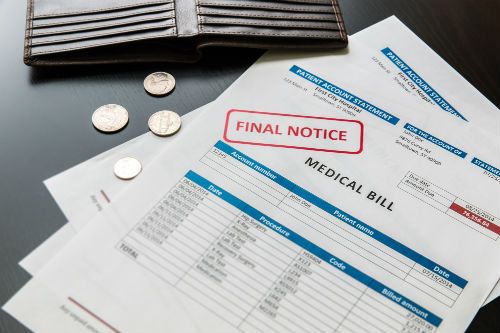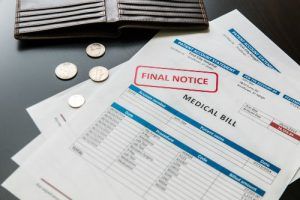 Medical issues are one of the most common reasons people file for bankruptcy.
In most cases, health emergencies arise unexpectedly and throw a person's life into turmoil, which includes their finances. Other people experience long-term health issues, and while they might feel as if they have a handle on things initially, over the course of months and years – especially if their health problems interfere with their ability to work – their financial situation grows increasingly worse.
If you're considering bankruptcy because of your medical issues, you likely have a lot of questions.
You might be wondering how bankruptcy will affect the money you owe doctors and other healthcare providers. You might wonder how you'll be able to make ends meet and pay for living expenses if you file. And you might be wondering when is the best time to file, especially if you are receiving medical care on an ongoing basis and bills are still rolling in.
Can you file for bankruptcy if you are still receiving medical bills that aren't included in the initial filing?
Chapter 7 vs. Chapter 13
To begin with, it's important to understand the different types of bankruptcy.
Most people file for either Chapter 7 or Chapter 13. These types of bankruptcy are designed to help individual filers deal with their financial challenges. Chapter 7 liquidates a filer's assets and uses that money to pay creditors. Chapter 13, also known as wage earner's bankruptcy, helps you restructure your debt and repay all or part of it over the course of several years.
When you file for Chapter 7, your past unpaid medical debts are discharged. Any new bills that arrive after you've filed are not part of the bankruptcy and you'll be responsible for making payments.
It's also important to remember you won't be able to file for bankruptcy again for several years, so you'll have no choice but to pay the future bills or deal with creditors for several years. They have the ability to take legal action against you, which could result in seizure of your assets, foreclosure, and other aggressive action. If you suspect additional medical bills will be coming your way, make sure you let your bankruptcy attorney know this so you can discuss your options.
To learn more about the rules on filing for bankruptcy more than once, check out this information.
Your situation will be different if you opt for Chapter 13 bankruptcy.
In Chapter 13, your disposable income is used for making monthly payments to creditors. It's a long-term approach and if necessary, changes can be made throughout the years you're involved in a Chapter 13 repayment plan. If necessary, you can add new bills, including medical bills, to the repayment plan.
How Additional Medical Debt Can Affect Your Bankruptcy Case
It's important to understand what adding additional debt to your repayment plan means. It can alter the length and/or amount of your repayment plan, and if you're unable to meet your obligations because of these changes, your case can be dismissed and you'll be back where you started.
There can also be positive aspects to adding medical debt to your Chapter 13 filing later in the process. Additional debt might quality you to meet the requirements for Chapter 7, which means your medical debt could be discharged because it is unsecured.
Figuring out when to file and whether or not Chapter 7 or Chapter 13 is right for you can among the most difficult challenges you will encounter related to your finances. This is especially true when you are dealing with medical debt.
To learn more or to speak to someone about your situation and how to handle unpaid medical debts, contact the Law Office of Robert M. Geller at 813.254.5696 to schedule a consultation.