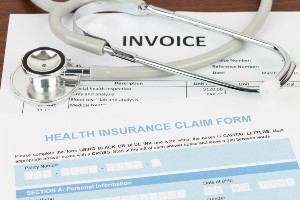 Many Americans wind up in debt because of medical bills. One of the most common reasons for filing bankruptcy in Florida is medical debt.
Regardless of whether you're dodging creditors calling about medical bills or you've received a diagnosis that you know will lead to significant medical debt, taking an assertive approach to your situation is the best option.
Filing Bankruptcy in Florida Helps You Deal with Medical Debt
Bankruptcy is the right choice for many people dealing with medical debt. It alleviates medical debt and helps you get a fresh start financially. Unfortunately, it also damages your credit score and can make things complicated.
The good news is, bankruptcy might not be your only option. Before moving forward with bankruptcy, do the following:
Review Your Insurance Policy
You'd be surprised how many times a claim is falsely or mistakenly denied. Mistakes happen. It doesn't hurt to ask questions if you believe something isn't adding up. Even if you aren't sure, it's a good idea to double-check what's covered and what isn't. It's a good practice to contact your insurance provider any time you are sent a bill for a medical procedure just to make sure everything was calculated correctly.
Don't be shy about questioning the denial of a claim. Sometimes pushing back on a denied claim ends in a reversal of the decision. In some cases, you might get the amount you owed reduced.
Have a Plan
If you've had a medical emergency and had to seek care unexpectedly, there isn't much you can do to undo the cost of that care now. However, if you know there are more hospital or doctor's visits in the future, it's a good idea to put together a plan based on your insurance coverage.
Knowing which local hospitals and urgent care facilities your insurance covers saves you an unexpected bill from an emergency visit. It can also prevent having to file bankruptcy in Florida.
Avoid Paying for Medical Services with a Credit Card
Some hospitals and medical facilities offer a discount if you pay your bill in full. This makes it tempting to hand over your credit card when it's time to pay. Unfortunately, this means you'll lose your opportunity to negotiate your charges with the provider or with the insurance company in the future.
Additionally, care providers might offer payment plans at lower interest rates than your credit card. If a payment plan is your best option, you want to be sure you're getting the best terms.
Don't Be Afraid to Negotiate
If you have a medical bill you can't afford but you could afford to pay a portion of it, it doesn't hurt to negotiate with the care provider. Some are willing to take a lump sum payment less than the total to avoid losing out on any money if you file for bankruptcy. Medical debt is dischargeable. This means care providers are at risk for getting nothing from patients who file for bankruptcy. Many are willing to take much less than what is owed just to ensure they get at least a portion of the payment.
For tips on negotiating medical debt with a hospital or healthcare provider, check out this information from The Balance.
Do You Need Help Filing Bankruptcy in Florida?
If you're dealing with a devastating diagnosis or injury, you don't need financial problems in your life fueled by debts related to your care. Filing for bankruptcy in Florida might be your best bet if the above tips don't help you alleviate the problem. For more information or to speak to someone about your situation, contact the Law Office of Robert M. Geller at 813-254-5696 to schedule a free consultation.