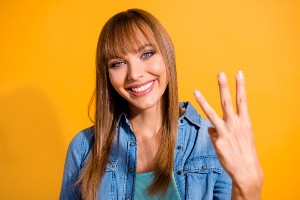 Can they take your home if you file for bankruptcy?
Are you worried about what's going to happen if you can't pay your mortgage?
For example, can they take your home if you file for bankruptcy?
Bankruptcy is one of the most powerful tools you have when faced with significant debt. However, many people avoid filing due to concern they'll lose their homes.
Fortunately, there are many cases in which bankruptcy helps you prevent the loss of your home.
What are three ways bankruptcy provides relief to homeowners?
1. Protects Your Home
If you're worried they can take your home if you file for bankruptcy, it's time to contact an attorney.
When you file for bankruptcy, something called an "automatic stay" goes into effect.
The automatic stay works to protect you from foreclosure. This important tool shuts down the foreclosure process and other collection efforts by creditors.
For example, if your home is about to be foreclosed due to an unpaid second mortgage, filing for bankruptcy stops the foreclosure until your case is completed.
2. Discharges Debt
In addition to stopping foreclosure proceedings, filing for bankruptcy can also result in discharge. Indirectly, this can help you keep your home because you'll have more money to put toward your mortgage payments.
3. Improves Loan Terms
Even if it is not possible to discharge your mortgage debt, bankruptcy may allow you to renegotiate the terms of your loan. If you have missed several payments or are facing default, your lender will be more inclined to make a deal.
You might also be able to use something known as a cramdown to improve your situation.
Can They Take Your Home If You File for Bankruptcy?
The loss of your home is less likely when you work with an experienced bankruptcy attorney.
If it has been less than 14 days since receiving a foreclosure notice, you'll need to file an emergency motion to reset the hearing date. Contact an attorney ASAP and share all of the paperwork related to your situation, including:
Summons and complaint
Affidavits of service
Mortgage paperwork
Notices from the bank
It's important that you not contact your mortgage lender directly about your bankruptcy. Once you file, the lender has limits regarding what they can and cannot do. If they try to contact you or get you to agree to anything, you should refer them to your attorney.
If it has been more than 14 days since receiving foreclosure papers, you'll need to file an answer to the complaint. This is a written response that you file with the court in which you state your defense to the foreclosure action.
If you're concerned they might take your home if you file for bankruptcy or if you're unable to get caught up on your mortgage, you need to speak to an attorney. Contact the Law Offices of Robert M. Geller at 813-254-5696.