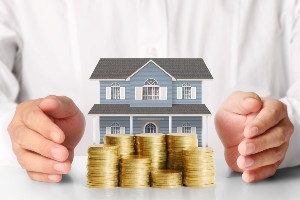 Your home is one of your primary concerns when filing for bankruptcy. Can you claim bankruptcy and keep your home? Yes, but there are several important things you must know.
Bankruptcy affects homeownership, and while there is no such thing as a "mortgage bankruptcy," you can expect your bankruptcy case to impact your existing mortgage.
What should you know?
A Past-Due Mortgage is Not the Only Reason to File for Bankruptcy
If you're like most people, your mortgage is one of your greatest financial obligations. Typically, a monthly mortgage payment is a person's largest bill each month. This could make bankruptcy seem like a viable option if you've fallen behind on payments, and in some cases it is.
However, you cannot file for bankruptcy and only include your mortgage. When you file, you must include all of your debts. For some Chapter 7 filers, this could mean putting your home at risk. Most homeowners opt for Chapter 13 bankruptcy because of the protection it provides.
What Are Your Options If Bankruptcy Isn't Right for You?
If your mortgage is the only debt giving you problems, there are likely better options available to help you protect against foreclosure. At the very least, you should explore all of the options available before opting for bankruptcy.
These options include:
Mortgage modification: Mortgage loan modifications allow you to alter your existing mortgage to make it affordable. Homeowners might be eligible for a modification regardless of whether they are current or behind in payments, in foreclosure, or already filing for bankruptcy. Modification is preferable to lenders because they aren't at risk of losing money to discharge. Foreclosure is also expensive for lenders, so they opt to allow for modifications because it's less time-consuming, cheaper, and less of a risk.
Using one mortgage to catch up on your other mortgage: If you have a first and second mortgage, you might be able to use one to bring the other current. This is only the case if you have enough equity to do so.
Pause payments temporarily: This can be risky, but it's worked for many people. If you need some breathing room, you have the option of missing a payment or two before the lender begins foreclosure proceedings. Once they begin the process, you can make a payment, which, in most states, halts the proceedings. Many people believe this approach to be unethical and you aren't doing yourself any favors if you need goodwill from your mortgage lender in the future, but it does give you some time to consider all of your options and determine if bankruptcy is best for you.
Can You Claim Bankruptcy and Keep Your Home?
Every situation is different, so it's important to speak to an experienced bankruptcy attorney about your case.
If you've fallen behind on your mortgage, filing for bankruptcy can be a great option to resolve your financial problems. But there's no such thing as a mortgage bankruptcy. Bankruptcy is comprehensive and used to deal with a vast array of financial issues, not just those related to your home. Your best bet is to speak to your mortgage lender and find out if there's anything you can do to improve your situation.
If you've exhausted your other options or you're struggling with an overall difficult financial situation, we can help. Contact the Law Office of Robert M. Geller at 813-254-5696 to discuss your case.