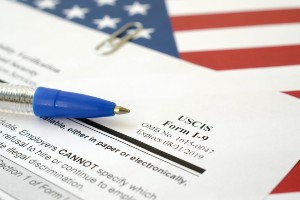 Applying for US citizenship can be a long and complex process. One of the factors that the United States Citizenship and Immigration Services (USCIS) considers when evaluating an application is a person's financial stability. If you recently filed, you may wonder if bankruptcy will affect your citizenship application.
Here is what you need to know about how bankruptcy may impact your US citizenship.
Can Bankruptcy Affect My Ability to Obtain US Citizenship?
The short answer is yes. Filing for bankruptcy can have an impact on your ability to obtain US citizenship.
When the USCIS evaluates an applicant's financial stability as part of their review process, they look at whether or not they have ever filed for bankruptcy. Depending on the circumstances of your case, this could work in your favor or against you.
For example, if you had a large amount of debt resolved through bankruptcy, it might be considered positive. If you successfully managed your financial challenges by filing for bankruptcy, it demonstrates that you are responsible with money and financially stable.
On the other hand, if you incurred a large amount of debt or defaulted on payments after filing for bankruptcy, this could show that you are irresponsible with money and could potentially cause problems in the future.
In some cases, bankruptcy could lead to the denial of your application. The people reviewing your application will consider your lack of financial stability or inability to support yourself without public assistance.
How Does Bankruptcy Impact Other Parts of the Application?
In addition to evaluating your financial stability, the USCIS also looks at other aspects of your application when determining whether or not to grant citizenship status.
For example, they'll examine your criminal record. They'll consider how likely you are to become a "public charge" (someone who relies solely on government aid). Are you behind on child support payments or will your financial struggles interfere with your ability to get a job?
Filing for bankruptcy can potentially affect your financial stability. It can also cause problems for those hoping to become US citizens. It's important to consider all of the potential implications before submitting your paperwork. You should also consult with an immigration lawyer before proceeding with the process.
Ultimately , understanding how bankruptcy may affect your application can help ensure that all elements are considered during evaluation so that you have the best chance possible at achieving success in obtaining US citizenship status.
For more information or to speak to someone about filing for bankruptcy and how it affects all aspects of your life, contact the Law Offices of Robert M. Geller at 813-254-5696 to schedule a free consultation with an experienced attorney.