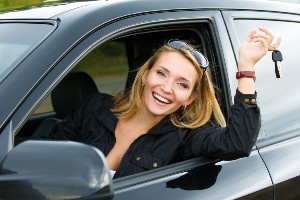 Many people struggling financially avoid filing for bankruptcy because of concerns about losing important assets like their vehicles. The good news is you don't need to lose your car when you file for bankruptcy. What assets can you keep through the bankruptcy process and how do you go about keeping them?
Here's what you should know about how bankruptcy affects vehicle ownership.
Your vehicle is important for a variety of reasons. It's likely one of your most valuable assets. It's also one of your most functional. Most people need their vehicles to get to and from work and deal with other necessary things in life. Putting your vehicle at risk when you file for bankruptcy could make your life difficult long after your case is complete.
Luckily, both Chapter 7 and Chapter 13 allow you to protect your vehicle, so you have one less thing to worry about.
Reaffirming Your Vehicle Loan
One of the best ways to protect your vehicle when you file Chapter 7 is to reaffirm your vehicle loan with the lender. This option might be available to those who have not yet paid off their car loans.
In a reaffirmation agreement, you'll work with the lender to design a repayment plan you can afford and keep the vehicle out of bankruptcy. Lenders agree to this arrangement because it benefits them. They'll continue to get money from you and they still have the freedom to repossess the vehicle if you stop making those payments. The downside for you is that the vehicle loan doesn't fall under bankruptcy protection and you won't get a discharge for it. However, you'll get to keep your vehicle.
You'll need to contact your lender if you want to arrange a reaffirmation agreement. You'll need to make sure you can afford the loan payments and the agreement must be approved by the bankruptcy court. Your attorney can help you with this process.
To learn more about the reaffirmation process, read this explanation from Nolo.com.
Filing a Motion to Redeem
You also have the option of purchasing your vehicle outright if you want to avoid losing it when you file Chapter 7 bankruptcy. This is a good option if you have the cash available to do so and if the value of your car is greater than the amount you owe on the loan.
Only vehicles used for personal, family, or household use are eligible for this option and the payment must be made in full.
A motion to redeem is a court proceeding. You and your attorney file the motion and the vehicle loan lender is served with the motion. The lender cannot refuse to accept the payment as long as the court approves the motion. Once paid, you'll receive the title free and clear.
This is a general overview of the process. Filing a motion to redeem can be complicated, so it's always best to work with an attorney.
If you own your vehicle, you'll need to protect it when you file for bankruptcy. It's an asset and you'll need to include it in your list of bankruptcy exemptions. Your attorney can help you file your exemptions properly and protect your vehicle from repossession.
Chapter 13 gives you a few options. You can continue to make payments according to the terms of your loan or build upcoming payments into your repayment plan. Your back-owed payments can be built into the plan, too.
You also have the option of altering the loan terms when you file for Chapter 13. If you owe more than your vehicle is worth or you have a high interest rate, filing for bankruptcy allows you to negotiate a "cram down," which helps you pay less over the life of the loan.
What Assets Can You Keep through the Bankruptcy Process? A Lawyer Will Help You Figure It Out
To learn more about how filing for bankruptcy affects vehicle ownership or to find out what assets can you keep through the bankruptcy process, contact the Law Office of Robert M. Geller at 813-254-5696 to schedule a free consultation.