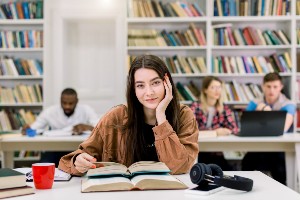 The federal government extended forbearance of repayment of student loans during the COVID-19 crisis. This forbearance was due to end at the beginning of January, but the deadline was extended to April 30, 2022. This means unless the president makes a change, payments will resume the following day for millions of Americans.
According to White House Press Secretary Jen Psaki, the Education Department is "still assessing the impact of the omicron variant. Psaki claims that efforts are underway to create "a smooth transition back into repayment is a high priority for the administration."
However, for the millions of Americans struggling to make ends meet with student loan debt, this is of little comfort. The good news is there are things you can do to improve your situation.
What Can I Expect with the End of Student Loan Forbearance?
According to studentaid.gov, debtors will receive a billing statement or other notice at least three weeks before their payment is due. Make sure your contact information is accurate and up-to-date so you receive this information.
If you anticipate problems meeting your payment obligations, you might consider applying for an income-driven repayment plan that could make your payments more affordable.
Take note, scammers have already begun trying to take advantage of student loan borrowers. These criminals claim you are eligible for immediate loan forgiveness through scam programs including "Biden Loan Forgiveness" or "CARES Act Loan Forgiveness."
Do not share any personal or financial information with these people and report the contact to authorities for investigation if you receive a call.
According to Consumerfinance.gov, if anyone contacts you for personal information or money regarding your loan payments, it's a scam.
What Can You Do to Prepare for the End of Loan Forbearance?
If you believe you'll be unable to resume repayment of your student loan once loan forbearance ends, consider the following:
Apply for extended forbearance. Some borrowers are eligible for up to 36 months of additional student loan forbearance. You'll need to fill out a request for economic hardship or unemployment deferment. Do this as soon as possible.
Enroll in an income-driven repayment plan (IDR). Our team can help you with this. IDR plans limit your monthly loan payment to 10 to 20% of your discretionary income.
Refinance your loan to reduce your monthly payments. With student loan refinancing rates near all-time lows, now is a great time to secure a lower rate on your student debt. Refinancing reduces your monthly payments, as well as the total amount you owe on your loan.
If you'd like to know more or you want to speak to someone about your student loan debt before April 30th when forbearance ends, we can help. The sooner you have a plan in place the better the outcome for you situation. Our team uses software that analyzes your student loans and determines what you can do to improve your situation.
For many, this includes arranging income-driven repayment plans for your federal student loans. In some cases, your monthly payment is reduced to nothing.
To schedule a free consultation, contact the Law Offices of Robert M. Geller at 813-254-5696.