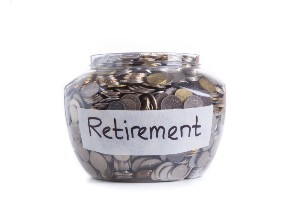 Withdrawing money from your retirement savings is rarely advised by financial experts, even if you are facing bankruptcy. Working with a Tampa bankruptcy lawyer when you file ensures you utilize the appropriate exemptions. This protects your retirement savings from the bankruptcy court.
The average person works hard for their retirement savings. The last thing they want to do is put that savings at risk. But what happens if they face financial struggles and must take drastic measures? Does filing for bankruptcy put your retirement savings at risk?
In general, bankruptcy does not pose a risk to your retirement savings. However, many people considering bankruptcy or trying to avoid filing end up putting their nest egg at risk. Instead of moving forward with bankruptcy, they withdraw money from their retirement savings to take care of pressing debts.
Unfortunately, this is one of the worst things you can do. Chances are it won't resolve all of your financial challenges. And you'll be worse off by having taken this approach because you not only have financial problems now, you've vastly increased the odds you'll have financial problems in the future, too.
Bankruptcy Protects Retirement Savings
For most people, the better option is to move forward with bankruptcy to deal with their immediate financial concerns. Bankruptcy wipes out a significant amount of debt without forcing you to liquidate retirement savings. Things might be tight for a few years as you rebuild after bankruptcy, but long-term, your financial plans stay on track.
Additionally, liquidating your retirement savings can cost you big. Not only will you be putting the money toward potentially dischargeable debts, but you could also face significant penalties and tax consequences. You might clear up a few credit card debts, but you'll get hit with fees and penalties for cashing out early.
How Do You Know a Retirement Account is Protected from the Bankruptcy Court?
Protection is available for most but not all retirement savings accounts.
To receive protection, an account must qualify under the Employee Retirement Income Security Act (ERISA). These types of accounts do not become part of a bankruptcy estate. You don't need to use any bankruptcy exemptions to protect them. This means they don't' count toward any exemption limits, so don't worry if you have a sizeable amount saved for retirement. It won't eat into your overall exemption limit, as long as it's in an ERISA account.
What's important to note is that you must have the money you've saved invested into a qualifying account. Putting money into a regular savings account or simply socking it away in your home and calling it retirement savings doesn't guarantee protection.
However, even if a savings account is not ERISA-qualified or is otherwise the property of the estate, it's likely still protected when you file for bankruptcy through federal and state exemptions. Most retirement accounts are exempt from taxation under the IRS code. Traditional and Roth IRAs are exempt up to a certain amount.
Speak to a Tampa Bankruptcy Lawyer for More Information
The best thing you can do is speak to a Tampa bankruptcy lawyer about your retirement savings. They'll help you determine what qualifies as protected.
If you have questions about protecting your retirement savings when filing for bankruptcy or you want to make sure everything goes as planned with your bankruptcy, we can help. Contact the Law Office of Robert M. Geller at 813-254-5696 to schedule a consultation to discuss your case.