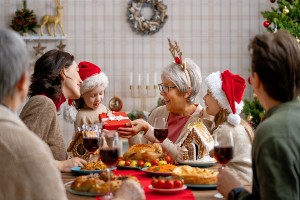 Filing for bankruptcy is a serious decision and not one that should be taken lightly. You'll likely wonder will bankruptcy affect my spouse? How about my children or extended family?
While it can be an effective way to get out of debt, it will also have an impact on your loved ones. Before you decide to file for bankruptcy, it's important to understand how it could affect them.
Everyone knows that creditors are affected when you file for bankruptcy.
If you are considering filing for bankruptcy, chances are that creditors are already hounding you with phone calls and letters. When you file for bankruptcy, those calls will stop. This is because the court will put a stay on all creditor claims until the bankruptcy process is complete.
This means that creditors cannot contact you or your co-signers regarding payment until after the case is over. However, this does not mean that your debt has been discharged. If your debt is not discharged in the bankruptcy process, creditors may still seek payment from your co-signers.
How Will Bankruptcy Affect My Spouse?
If you are married when filing for bankruptcy, your spouse's credit rating may be affected as well. This is the case even if they do not file jointly with you. Depending on how much joint property or income there is in the household, it may be beneficial to file jointly with your spouse so that both of your debts can be discharged in one fell swoop.
However, there are some cases where filing separately may be better. Speak to a financial advisor or bankruptcy lawyer before making any decisions regarding joint filing.
How Will Bankruptcy Affect My Children?
It's important to remember that children can also feel the effects of a parent's bankruptcy filing. This is especially true for teenagers who may begin applying for college loans or other forms of credit before their parents' case is concluded.
The good news here is that if the child applies for their loan before their parents have filed (or while their parents' case is still active), their credit score should not be negatively impacted by their parent's bankruptcy status. It's important to discuss these issues with any children who might potentially take out loans. This ensures they understand what could happen if their parents have gone through—or are going through—the process of filing for bankruptcy protection.
Filing for bankruptcy can be an effective way to get out of debt and start fresh financially. However, it can also impact those around you—including spouses and children—who might find themselves dealing with unexpected complications as a result of your decision. Before deciding whether or not to file for bankruptcy protection, take some time to consider how it might affect those closest to you.
Will bankruptcy affect my spouse? Will it affect my children or any other people in my life?
If you are struggling with debt and considering bankruptcy in 2023, it's important to contact an experienced bankruptcy attorney.
For more information, contact the Law Offices of Robert M. Geller at 813-254-5696 to schedule a free consultation with an experienced attorney.