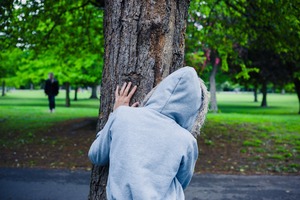 There are many ways to "hide" from debt collectors. You can ignore their calls, not answer your door, or ask them not to contact you. Unfortunately, none of these methods helps you avoid debt collection forever. You're only postponing the inevitable and more than likely, making your situation worse.
If you're wondering how to hide from debt collectors, you're better off not hiding and facing the music. Here's what you need to know.
Debt is something that most people struggle with at some point in their lives. It's easy to get caught up in the cycle of borrowing and repaying, and before you know it, you could find yourself in debt that you can't handle.
One of the worst aspects of being in debt is the collection process, which can be incredibly stressful and intimidating. Many people make the mistake of hiding from debt collectors, but this is a huge mistake. In this blog, we'll take a look at why you shouldn't hide from debt collectors.
Why shouldn't you hide from debt collectors?
Hiding from Debt Collectors Can Make the Problem Worse
When you ignore debt collectors, the situation doesn't just disappear. In fact, it can get worse.
Debt collectors can take legal action against you, resulting in additional fees and penalties. They can also report your delinquent accounts to credit bureaus, which will negatively affect your credit score.
Facing Debt Collectors is a Necessary Step in Resolving Debt
It's important to remember that debt collectors are just doing their job. They're not there to intimidate or harass you; they're trying to collect a debt that you owe. Facing them head-on is a necessary step in resolving your debt issues.
If you can't pay the debt in full, you might work with them to set up a payment plan that fits your budget.
Debt Collectors Might Offer Solutions
Debt collectors aren't just there to collect money. Some offer solutions to help you get out of debt.
For example, they may be able to offer a settlement arrangement, which means that you pay a reduced amount to settle the debt. Alternatively, they may be able to offer a payment plan that reduces your monthly payments.
Remember, though, debt collectors are not your friends. Many take advantage of your vulnerability and desperation. Make sure that any solution a debt collector offers that is advantageous for you is legally binding. Get everything in writing and if possible, as an attorney to review the arrangement before you commit to it.
Ignoring Debts Can Lead to Legal Action
When you ignore debts, the creditor can take legal action against you. This can result in wage garnishment, where money is taken directly from your paycheck, or a lien on your property. These consequences can be incredibly stressful and difficult to deal with, and they can make it even harder to get out of debt in the long run.
Facing Debt Collectors Can Give You Peace of Mind
Finally, facing debt collectors can give you peace of mind. Dealing with debt can be incredibly stressful, but ignoring it won't make it go away. By facing the situation head-on, you'll be taking a step towards resolving the problem. It may not be easy, but it will be worth it in the end.
If you'd like to speak to someone about dealing with debt collectors or you need assistance with debt, we can help. For more information, contact the Law Offices of Robert M. Geller at 813-254-5696 to schedule a free consultation with an experienced attorney.