fi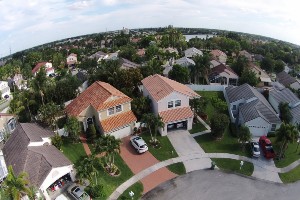 How filing for bankruptcy affects your home is one of the greatest concerns people have when they consult with bankruptcy attorneys. An attorney helps you learn how to file for bankruptcy and keep your assets and ensures that whatever protections available are applied to your home.
Whether you are faced with foreclosure or hoping to prevent falling behind on your mortgage due to credit card or other types of debt, here's what you need to know.
Benefits of the Automatic Stay
One of the most exciting aspects of filing for bankruptcy and protecting your assets is the automatic stay. The automatic stay puts debt collection efforts on hold. This means you'll have time to regroup and think about the best way to proceed.
Keep in mind, the automatic stay only offers temporary relief from foreclosure actions. The lender can request the court lift the automatic stay and allow foreclosure proceedings to move forward.
This means you're still at risk of eventually losing your home, but the automatic stay gives you time to determine whether Chapter 13 or Chapter 7 is your best option.
To learn more about the benefits of the automatic stay, check out this information from Bankrate.
Chapter 7 Bankruptcy Protection for Your Home
Chapter 7 allows you to protect the equity you have in your home, but you'll need to catch up and remain caught up on mortgage payments. If you've fallen behind, Chapter 7 is unlikely to protect your home from foreclosure.
In most cases, when you file for Chapter 7 bankruptcy, the trustee will liquidate your assets and distribute the proceeds to your creditors. Bankruptcy laws protect some property from creditors via exemptions. If you're able to exempt the equity in your property, the trustee won't be able to take it, but there are limits to how much you can exempt.
Chapter 13 Bankruptcy Protection for Your Home
Chapter 13, on the other hand, offers more protection for your home from foreclosure. It's especially helpful if you've fallen behind on mortgage payments.
People current on their mortgage payments who can cover their equity with bankruptcy exemptions don't need to worry at all. You must be able to pay the value of any nonexempt equity to creditors in your Chapter 13 plan. You can file bankruptcy and keep your assets as long as you meet you obligations.
To establish a payment plan for your debts, you'll need to prove you have sufficient income to meet your monthly house payment, your nonexempt equity, and all other required debt payments throughout your three to five-year repayment plan.
This is the best thing about Chapter 13 and your mortgage. If you've fallen behind, Chapter 13 allows you to catch up via your plan. You and your attorney will discuss your income and your assets. Together, you'll determine if there is a way to protect your home when you file.
An Experienced Bankruptcy Attoney Helps You Figure Out How to File Bankruptcy and Keep Your Assets
If you're like most people, your home is your most significant asset. This means it's important for you to do all you can to protect it when you file for bankruptcy. Even a simple mistake could put your home at risk when you file, so it's important to work with an expert who understands asset protection, exemptions, and anything else that applies to your financial situation.
If you'd like to talk about how to file bankruptcy and keep your assets or the best way to protect your home when you file for bankruptcy. Contact the Law Office of Robert M. Geller at 813-254-5696 to schedule a free consultation.