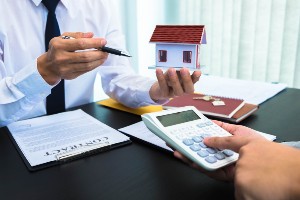 How long after bankruptcy can I buy a home? Years, at least.
But bankruptcy doesn't mean you won't be able to own a home in the future. It might actually improve your chances of being a homeowner.
When you're deep in debt, foreclosure might seem like your only option. Unfortunately, though, allowing the bank to foreclose on your home has dire consequences. You'll need to find a new place to live. And it'll be a while until you can buy again.
This is why it's so important to take action if you think foreclosure is a possibility.
Filing for Chapter 13 bankruptcy could allow you to erase the remaining balance on your mortgage through a process called "cramdown"
A cramdown forces lenders to accept payment plans based on what you can afford to pay.
To be eligible for a cramdown, you must show that doing so is in the best interest of all creditors involved. This requires that:
The value of the property must have dropped considerably since the mortgage was originally granted.
The value will continue to decline over the term of the proposed payment plan.
You've made a good-faith effort to repay the loan through another means, such as by selling the property or taking out a home equity loan against it.
How Does a Cramdown Work?
If you're current on your mortgage but have been unable to pay for more than 60 days or have been served an acceleration notice from your lender, the judge might let you keep your house in exchange for a cramdown plan based on what you can afford.
For example, if you owe $100,000 on a house that's only worth $75,000 today and could be worth just $50,000 in five years, a bankruptcy judge might accept a repayment plan based on the lower value.
It shouldn't surprise anyone that lenders don't love cramdowns. Many have argued that they violate the "absolute priority rule," which says secured creditors must be paid in full or not at all.
Courts tend to be discerning when it comes to granting cramdowns, too. They're usually only approved for loans that were taken out solely to buy the property.
This means if you refinanced your home loan, odds are slim a cramdown plan will receive approval.
Cramdown Helps You Afford Your Chapter 13 Repayment Plan
A normal Chapter 13 Bankruptcy includes a payment plan that repays a percentage of what you owe. Plans last three to five years.
It's an effective option if you can keep up with the payments. However, this isn't always possible.
In this case, cramdown reduces the amount you owe.
The process reduces the balance of secured debt as part of a Chapter 13 Bankruptcy. In addition to your mortgage, you might have the option of using cramdown for other types of debt.
How Long After Bankruptcy Can I Buy a Home?
Everyone's situations are different. However, filing for bankruptcy doesn't mean you'll never be a homeowner or be able to purchase a home again.
If you'd like to learn more about how bankruptcy can help you deal with mortgage debt, you're at risk of foreclosure, or you're wondering how long after bankruptcy can I buy a home, we can help.
For more information or to discuss your situation with an experienced bankruptcy professional, contact the Law Offices of Robert M. Geller at 813-254-5696.