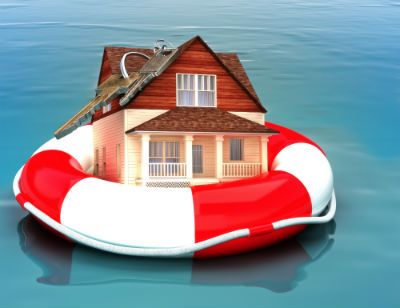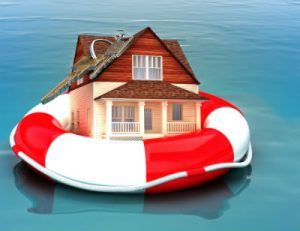 Owning a home is part of the American dream and losing that home through foreclosure is a nightmare. Mortgage foreclosure is one of the worst things that can happen to a person. Thankfully, there are things you can do if foreclosure is a possibility on the horizon.
Actions you take and decisions you make can postpone foreclosure long enough to resolve your financial problems – or it can stop foreclosure altogether. Bankruptcy is an example of something you can do to stop foreclosure.
How does bankruptcy help those facing foreclosure?
First of all, it's important to understand the foreclosure process.
What is Foreclosure?
Foreclosure is the action the mortgage lender takes against you if you have fallen behind on your mortgage payments. There are very strict laws governing the foreclosure process and lenders are required to follow these laws to a tee.
Part of the foreclosure process includes selling your home at auction, allowing the lender to recover some or all of the money that was lent to you to purchase the home.
Lenders are legally required to notify homeowners of a pending foreclosure. You will never wake up one day to discover you've been foreclosed on and your home was sold without you knowing it was coming. The time between you falling behind on mortgage payments the lender taking drastic action gives you the opportunity to fix the problem or at least delay it enough to figure out what you should do.
How Does Bankruptcy Delay Foreclosure?
When a person files for bankruptcy something called an automatic stay goes into place. This means the court automatically forces creditors to cease collection actions against the filer immediately.
The automatic stay occurs regardless whether a person files for Chapter 7 or Chapter 13.
In Chapter 7 bankruptcy, the automatic stay postpones the sale of your home while the bankruptcy is pending, but the mortgage lender does have the option of asking for permission to lift the automatic stay so it can sell your home. If this occurs, you'll have less time to figure things out, but you'll still have at least a couple of months. You'll be forced to leave your home eventually, but you'll have a few weeks to get organized and make a plan.
What Happens with a Mortgage in Chapter 13 Bankruptcy?
Chapter 13 bankruptcy affects mortgages differently than Chapter 7.
If you're a homeowner and you wish to continue living in your home despite having fallen behind on payments, Chapter 13 is the option for you.
In Chapter 13 bankruptcy, you're able to pay off the amount you owe in late payments as part of your bankruptcy repayment plan. This gives you up to five years to get those back payments caught up. However, you'll also need to pay the amount you currently owe each month in order to remain in your home. Essentially, the bankruptcy takes away the pressure to catch up on payments immediately or risk losing your home.
If you'd like to know more about how Chapter 13 repayments plans work in general, check out this information.
There are many things to consider when filing for bankruptcy when you own a home. Things like second and third mortgages, equity in your home, and the homestead exemption can be confusing and require the assistance of a professional.
To learn more or to speak to someone about how bankruptcy can help you if you've fallen behind on your mortgage, contact the Law Office of Robert M. Geller at 813.254.5696 to schedule a consultation.