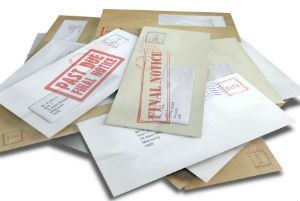 If there's one thing that's true about bankruptcy, it's that there are a lot of misconceptions out there about the process. This usually applies more to Chapter 13 bankruptcy than to Chapter 7 bankruptcy because Chapter 13 tends to be a bit more complex.
In general, the difference between Chapter 7 and 13 is explained as follows:
Chapter 7 liquidates a filer's assets to repay creditors and have the remaining debt leftover after liquidation discharged, while Chapter 13 requires a debtor commit to an ongoing payment plan to repay his or her debt.
But what many people fail to realize about Chapter 13 is that eventually, discharge can occur.
In most Chapter 13 bankruptcies, everything a debtor owes is not repaid. It's still considered a repayment plan, but it's not a 100 percent repayment of your debt and in some cases, creditors get hardly anything at all.
How are Chapter 13 Repayments Determined?
The amount a debtor repays in his or her Chapter 13 repayment plan is determined through an assessment of:
Equity in non-exempted assets
Disposable income
Amount of priority or must-pay debts
Repayment plans are stretched over three to five years and any debts not repaid within that timeframe will likely be discharged by the bankruptcy court.
Are Any Creditors Guaranteed Total Repayment?
Certain creditors are given repayment priority. The list is similar to the list of creditors that do not receive a discharge in a Chapter 7 bankruptcy filing and these debts will also not be discharged in Chapter 13.
This "special standing" goes to:
Domestic support obligations (child support, alimony, etc.)
Recent payroll or income tax debts
When it comes to repaying your debts, these are the first to get attention and are guaranteed 100 percent repayment. And any interest that has accrued on domestic support obligations also takes priority and survives discharge in a Chapter 13 bankruptcy.
To qualify for Chapter 13, a debtor must show the court his or her income is sufficient to pay these debts in full, pay the fees of the bankruptcy attorney and trustee, and still have money left over for the repayment plan based on his or her current income.
To read more on how Chapter 13 repayment plans are calculated, check out this information from The Balance.
What does this mean for unsecured debt?
It means those creditors might not get their money, even though the debtor is committing to a repayment plan. Repayment of medical bills, credit cards, personal loans, and other unsecured debts might not ever happen. Since they are not considered priority debts, nor do they have anything to do with the administration of the bankruptcy case, they fall to the bottom of the list of those who get repaid. If you file for Chapter 13 and have relatively little disposable income, some of your debts might not ever be repaid.
What Should You Know Before You File for Chapter 13 Bankruptcy?
Despite it being the income earner's bankruptcy and there being a repayment plan, there's a chance you won't be repaying all of your debts in Chapter 13. Creditors only receive what you can afford to pay them over the course of three to five years, so you don't need to worry about being obligated to repay money you don't have when you commit to a Chapter 13 repayment plan.
For more information about filing for Chapter 13 bankruptcy or to speak to someone about whether you qualify for bankruptcy, contact the Law Office of Robert M. Geller at (813) 254-5696.