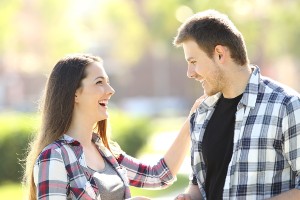 Considering bankruptcy is a difficult decision, and it can be a lonely one. You may feel like you're the only one facing this issue, but you're not. A lot of people have to make this hard decision every year. One of the toughest questions many people face is if they should tell their friends, family, or colleagues that they're filing for bankruptcy.
Pros and Cons of Disclosure
When considering whether or not to let someone know about your financial situation, there are a few pros and cons to consider. On the pro side, having someone close to you know can help you stay accountable as you work on improving your finances. Knowing that someone else is aware of your situation may also provide extra motivation for better budgeting practices to maintain that accountability.
Additionally, disclosing your financial situation can open up opportunities for support from those close to you who want to help—whether it's emotional or financial support—as you go through this process.
On the con side, telling someone about your bankruptcy could potentially damage relationships. This happens when they understand what bankruptcy means or how it works.
Some people might even judge you because you decided to file for bankruptcy, which could put an unnecessary strain on personal relationships. It's important to understand these potential consequences and take them into account when deciding if the disclosure is right for you.
Benefits of Seeking Professional Help
No matter what path you choose in terms of disclosure, it always helps to have professional guidance when filing for bankruptcy.
An experienced attorney can help guide you through the process. They'll protect your rights as much as possible so that everything goes as smoothly as possible. They can also provide advice specific to your needs. They'll ensure that all necessary paperwork gets filed correctly so there are no delays in processing your case.
Finally, they will be able to answer any questions or concerns you may have throughout the entire process. This ensures nothing gets overlooked and everything goes according to plan with minimal stress on both ends.
Deciding whether or not to tell people about filing for bankruptcy can be difficult. There are pros and cons associated with each option. However, it ultimately comes down to personal choice based on individual circumstances. It also depends on how comfortable you are with different types of disclosure situations. You might tell friends, but not family. You might share it with personal connections, but not employers. It's a matter of how comfortable you feel discussing your financial situation openly with others outside of a legal setting.
Even if keeping things private is preferred by most individuals seeking relief via bankruptcy protection laws in their state; seeking professional legal advice remains essential regardless since they offer invaluable knowledge gained from years of practicing law along with guiding each step involved in navigating consumer debt relief processes available under U.S federal & state laws while protecting one's rights along the way.
If you are struggling with debt and considering bankruptcy in the coming months, it's important to contact an experienced bankruptcy attorney. For more information, contact the Law Offices of Robert M. Geller at 813-254-5696 to schedule a free consultation with an experienced attorney.