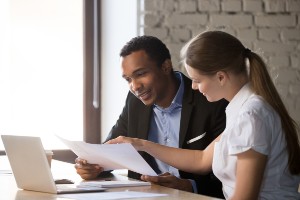 If you are considering filing for bankruptcy, you must find a reputable bankruptcy attorney to help you through the process. Experienced bankruptcy attorneys in Tampa, Florida will be able to guide you through the different options available to you and help you make the best decision for your unique situation.
During your initial consultation with a potential bankruptcy attorney, you should disclose all relevant information about your financial situation.
Here are 8 things you must tell your bankruptcy attorney:
1. All of Your Sources of Income
This includes your job, any investments, child support or alimony, and any other source of income. Your attorney will need to know this information to determine whether or not you qualify for certain types of bankruptcy.
2. All of Your Debts
This includes:
Credit card debts
Medical bills
Personal loans
Student loans
Any other type of debt
Be sure to include the name of each creditor, the amount owed, and the monthly payment required.
3. The Value of All of Your Assets
This includes your home equity, savings accounts, vehicles, jewelry, and any other type of asset. Your attorney will need to know this information to determine which type of bankruptcy is right for you.
4. The Nature and Extent of Your Financial Problem
This includes job loss, divorce, medical issues, and any other financial problems that have contributed to your current situation.
5. Whether This is Your First Bankruptcy
While it is possible to file for bankruptcy more than once, it is not always a good idea. There are situations in which you won't be able to file again within a certain time. Your lawyer can explain your limitations.
6. If You're Facing Foreclosure
Foreclosure is a legal process in which a lender attempts to recover the balance of a loan from a borrower who has stopped making payments.
In most cases, foreclosures are initiated after a borrower has missed several payments and has failed to respond to repeated demands for payment. If the borrower fails to take action to cure the default, the lender will typically file a lawsuit against the borrower. If the lender wins the lawsuit, they will be granted a foreclosure judgment, which allows them to sell the property to recover the outstanding balance of the loan. In some cases, borrowers may be able to avoid foreclosure by filing for bankruptcy.
Bankruptcy attorneys in Tampa, Florida understand the stress of facing foreclosure. They'll help you determine the best way to deal with your situation.
7. If There are Any Pending Lawsuits from Creditors
A creditor may sue you if you default on your debt payments. Defaulting on a debt means that you have failed to make the required payments for several months, usually 90 days. If you're sued by a creditor, it's important to understand your rights and options.
You may be able to negotiate with the creditor to come up with a repayment plan. Or, if you believe the creditor has no grounds to sue you, you can file a motion to dismiss the case. If you're sued and lose the case, the creditor may be able to garnish your wages or levy your bank account.
8. Your Goals
This includes getting out of debt, saving your home from foreclosure, or simply getting a fresh start financially.
Filing for bankruptcy is a big decision. You should not take it lightly. If you are considering filing for bankruptcy, it is important that you find experienced bankruptcy attorneys in Tampa, Florida who can help guide you through the process and make sure that all relevant information is disclosed upfront so that they can best assist you.
For more information or to schedule a consultation to discuss your situation with an experienced debt settlement lawyer, contact the Law Offices of Robert M. Geller at 813-254-5696.