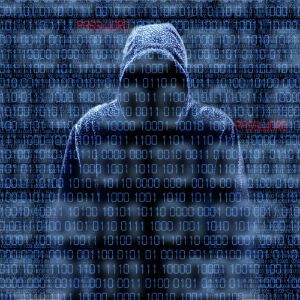 Identity theft can be one of the most devastating events in a person's life. It disrupts all aspects of life, especially those related to finances, and it is frustrating, confusing, and time-consuming.
In most cases, identify theft issues can be resolved without taking any drastic measures. Every case is different, though. In some extreme instances, it might be necessary to consider filing for bankruptcy after having your identity stolen.
Assuming you've exhausted all of your options and there still seems to be no end in sight concerning the hardship identity theft has brought into your life, what do you need to know about filing for bankruptcy?
Bankruptcy Filing Gives You a Fresh Start
As a victim of identity theft, there's a good chance you're dealing with debt collectors and your credit has taken a significant hit. This can happen even if you file a police report and go through all of the necessary actions to inform creditors of the problem.
If law enforcement never catches the person who committed the crime, it can be difficult to convince creditors that a crime took place. This leaves you with a difficult choice. You didn't accumulate the debts in question, but they're linked to your identity. There are very few options available for repairing the problems caused by the crime.
Many victims of identity theft are still dealing with poor credit scores years after the initial incident took place, despite requesting time and time again to have their credit report corrected. Even including an addendum on your report might not be enough to restore your situation to what it was prior to the identity theft.
There might also be problems with debt collection agencies passing debts around even if they are debts linked to identity theft. There are people who had their identities stolen and thought things were under control, only to have a new debt collector contact them years after the fact demanding payment of an old fraudulent debt.
You shouldn't be on the hook for any debts accumulated when your identity was stolen. In a perfect world, you'll be able to inform creditors and credit bureaus and anyone else that might ask that you were a victim and the debts are not yours. Ideally, everyone you speak to will be understanding and you'll be able to put the identity theft behind you with relatively little permanent damage to your financial situation.
Unfortunately, it doesn't work out this way for everyone who has their identity stolen.
Identity Theft Can Damage Your Credit for Decades
For many, identity theft becomes a life-long battle. The only solution is to take drastic action and make a fresh start.
After all, if your credit continues to be a mess and you're unable to get ahead by fighting the identity theft, what's the sense in continuing to fight?
This is why in some cases when there seems to be no other solution available, people who are victims of identity theft turn to bankruptcy.
Bankruptcy discharges most types of debts – usually the unsecured debts linked to identity theft. It allows you to make a fresh start. You'll no longer receive calls from creditors and you're credit score, over time, can begin to improve.
In a way, filing for bankruptcy gives you back your identity after it was stolen by wiping the slate clean. It lets you resume control of your financial situation.
To learn more about the effect identity theft can have on your credit score, check out this article from CreditCard.com.
Keep in mind, this is not the right solution for every victim of identity theft. It should never be the first thing you do if you are a victim of this crime. Bankruptcy is only appropriate in extreme cases of identity theft after all other options for resolution seem to have failed.
Are you a victim of identity theft? It's important to speak to an attorney about your situation long before considering bankruptcy. However, if you've reached the end of your rope and years after the incident you're still struggling, we might be able to provide some relief.
For more information or to schedule a time to discuss your situation, contact the Law Office of Robert M. Geller at (813) 254-5696 to schedule a consultation.