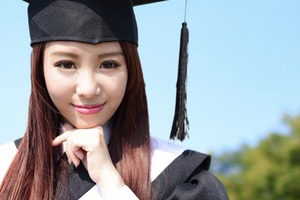 Are you struggling to make ends meet because of hefty student loan debt? The good news is that you may be able to discharge your debt through bankruptcy. But before you jump into bankruptcy proceedings, you need to know about the updates on laws about student loan discharge in bankruptcy coming in 2023.
Here's what you need to know about the updates and what they could mean for you.
The recent U.S. Supreme Court opinion in Biden v. Nebraska ruled that President Biden's plan to cancel up to $20,000 in student loan debt per borrower under the Coronavirus Aid, Relief, and Economic Security Act (CARES) was beyond his constitutional authority. The opinion made clear, however, that student loan debt could still be discharged in bankruptcy for those who can demonstrate undue hardship from the repayment of the loan.
In response to the Supreme Court's ruling, it's possible that Congress could act to address the student loan debt problem in the United States. One such bill would eliminate interest on existing federal student loan balances. It would also cap interest at 4% for future borrowers.
The bill, called the Student Loan Interest Elimination Act was proposed by Connecticut Rep. Joe Courtney and Vermont Sen. Peter Welch. Should the bill pass, it would reset the interest on all existing federal loans to 0 percent and cap interest rates for those applying for student loans in the future.
Interest on federal balances will begin accruing again in September after a more than three-year pause.
Options for Borrowers
In the meantime, borrowers can explore their other options.
Some believe that by rejecting the president's blanket or mass cancellation of loans, the SCOTUS opinion strengthened the recent Department of Justice guidelines on Student Loan Adversary Proceedings [SLAPs] in bankruptcy.
SLAPS streamlines the student loan discharge process in bankruptcy. Unlike other consumer debt, student loans are not automatically discharged through bankruptcy. Instead, someone seeking to discharge student loans in bankruptcy had to show "undue hardship."
Under the Justice Department's new guidance, debtors will complete an "attestation form." If they meet certain criteria, such as having expenses greater than their income. They must also show they made a "good-faith effort" toward repayment. If they can show both of these things, they could be eligible for full or partial discharge of their student loan debt.
The more clearly defined criteria provide greater clarity and should result in the more consistent application of the Bankruptcy Code's undefined undue hardship standard. In some cases, the existing standards resulted in different district courts applying different interpretations.
The updated guidelines could provide considerable relief to borrowers who are struggling with their student loans. For many, it will be easier to discharge their federal student loan burdens and remove the undue hardship standard.
Forbes provides more information on the changes.
If you're struggling financially and considering bankruptcy, it's important to seek professional guidance. The process can be challenging to navigate. Speaking with an experienced bankruptcy attorney lets to explore your options and learn how these changes could help you.
If you'd like to find out how the updated guidelines affect you, we can help. Contact the Law Offices of Robert M. Geller at 813-254-5696 to schedule a free consultation with an experienced attorney.