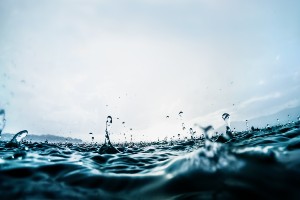 Living with overwhelming debt is a distressing experience. It can feel like you are in an endless cycle of bills, credit cards, and debt collectors. Many people are tempted to feel hopeless and helpless.
Luckily, there are options available to help you deal with debt, including bankruptcy.
Of course, bankruptcy isn't the right option for everyone. It has pros and cons and has helped many people get back on their feet. But there are also consequences. It's important to evaluate your situation and determine what's best for you.
What should you do if you're drowning in debt?
Understand the Types of Bankruptcy
There are two common forms of bankruptcy in the United States: Chapter 7 and Chapter 13.
Chapter 7 bankruptcy is a liquidation bankruptcy that allows debtors to discharge most or all of their unsecured debts. Chapter 13 bankruptcy is known as a reorganization bankruptcy where you can keep your assets but you have to pay off the debts over a certain period.
Before you file, you need to make sure that you understand the differences between these two types of bankruptcy.
Examine Your Finances
It is essential to understand the details of your finances before filing for bankruptcy. This requires an in-depth look at your expenses, income, and debts. Doing so helps you decide which type of bankruptcy is best for you if you choose to file. It also allows you to get a broad overview of your situation.
Make a comprehensive list of your debts, including the amount you owe, and interest rates. It's essential to have all the details of your finances to make informed decisions regarding your future.
Hire an Attorney
Hiring an experienced bankruptcy attorney can make the bankruptcy process more manageable and less stressful. A bankruptcy attorney will help you understand your options, protect your interests, and help you through the bankruptcy process. Your lawyer will also help calculate how much debt can be discharged, represent you in court, and protect your assets.
Even if you decide not to file, it might be a good idea to speak to a bankruptcy attorney. They can help you evaluate your financial situation and determine if you qualify for bankruptcy and/or if it's in your best interest to file.
Follow the Bankruptcy Procedures
The process of filing for bankruptcy has several steps and deadlines. It is essential to remain compliant, provide the necessary information and documents to the bankruptcy court, attend related hearings, and cooperate with your assigned trustee. The sooner you complete the procedures, the sooner you can begin rebuilding your credit score and your financial stability.
Credit Counseling and Financial Planning
Before filing for bankruptcy, it's necessary to complete a credit counseling course. This course helps you understand your financial situation and your options. It will also help you plan your budget to avoid future financial problems.
After completing the course, you'll receive a certificate required to file for bankruptcy. Financial planning after bankruptcy can also help you build credit and regain financial stability.
Dealing with debt can be challenging, but there are options available to you- including bankruptcy. The good news is you have options. Speaking to an attorney allows you to make a decision that is in your best interest.
For more information about what you can do about debt, contact the Law Offices of Robert M. Geller at (813) 254-5696 to schedule a free consultation with an experienced attorney.