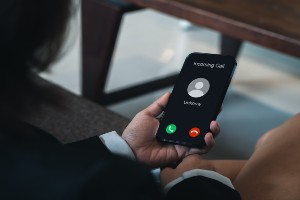 Debt can be overwhelming. It's easy to let bills pile up and miss payments, and before you know it, you find yourself dodging phone calls and letters from debt collectors. But what happens when you ignore a debt collector? Can you really dodge your debts and hope they go away?
What can happen if you ignore a debt collector's attempt to collect on a debt?
Your Credit Score Plummets
Ignoring a debt collector and failing to pay your debts can do serious damage to your credit score. Credit agencies take debt and late payments very seriously.
Your credit score will drop if you don't pay up. A poor credit score can make it harder to get approved for loans, credit cards, and even car insurance. It can also hurt your chances of getting a job in the future.
You Could Face Legal Action
Ignoring a debt collector can also lead to legal action.
Debt collectors are often paid on commission and have a strong incentive to collect your debt. They can take legal action against you if you fail to repay what you owe. They can sue you in court and obtain a judgment that allows them to potentially garnish your wages, seize your assets or tax refunds, and more.
It's always a good idea to respond to debt collectors to avoid legal action.
Your Debt Could Be Sold
Debt collectors can be persistent but eventually, they may cut their losses. If you continue to ignore them, they may sell your debt to a collection agency. This means you'll be dealing with a new debt collector and could face even more aggressive collection techniques.
Your Stress Skyrockets
Ignoring a debt collector can lead to a lot of stress. You may feel anxious about constantly dodging phone calls and letters, uncertain about what will happen if you don't pay, and worried about facing legal action.
It's important to respond to debt collectors and try to work out a payment plan. This will help you to avoid unnecessary stress and work towards being debt-free.
You'll Accumulate Interest and Fees
Finally, ignoring a debt collector could mean that you will continue to accumulate interest and late payment fees. This can make it even harder to repay your debt in the long run. It's important to communicate with debt collectors and work out a plan to pay off your debts so that you can avoid additional interest and fees.
Ignoring a debt collector can have serious consequences for your financial health. From damaging your credit score to facing legal action, and even the potential of having your debt sold to a new collector, it's always better to work with debt collectors to repay your debts.
If you'd like to know more about dealing with debt collectors, we can help. For more information, contact the Law Offices of Robert M. Geller at 813-254-5696 to schedule a free consultation with an experienced attorney.