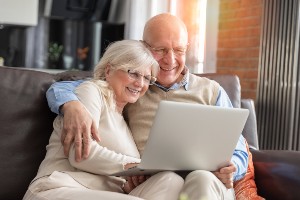 Bankruptcy can be one of the most powerful tools available to help seniors deal with financial problems. Many Tampa Bay attorneys work with seniors and help them make decisions based on their specific circumstances.
What are a few of the things you should consider if you're a senior struggling with finances and what questions should you ask Tampa Bay attorneys before filing?
Have You Retired?
More and more people are working later in life than in the past. In the past, many people retired by the age of 65. Some even retired at 62.
Nowadays, people are working well into their late 60s and early 70s and that's expected to continue in the coming years.
Whether or not you are working and have income affects your decision to file for bankruptcy as a senior. If you're working, debt collectors might be granted the option of garnishing your wages. This means the hard work you do might not translate to money in your pocket. Filing for bankruptcy stops wage garnishment and prevents new creditors from being granted the right to garnish wages.
Do You Have Equity in Your Home?
Many seniors have built a significant amount of debt in their homes. Some even paid off of their homes and are living without mortgage payments each month.
Equity not only means you owe less, it means you have greater financial power. But if you're facing financial problems, your equity could be at risk if you file for bankruptcy.
If you've fallen behind on your mortgage after years of building equity, bankruptcy could help you avoid foreclosure on your home. However, bankruptcy only allows you to protect a limited amount of equity. It's important to work experienced Tampa Bay attorney when filing for bankruptcy if you have any equity in your home.
Do You Need Protection for Other Assets?
Bankruptcy protects other assets you own, in addition to your home. Bankruptcy allows you to keep things you need to work and live, including your household goods, clothing, and other personal items, and tools used for business. It also protects your retirement accounts.
Understanding how to address these things and ensure they are protected when you file is an important part of bankruptcy success.
Before filing, it's also important for seniors to consider if they are "judgment proof." This means there isn't much creditors could take from them, so there's no reason to invest the time and money in filing for bankruptcy. If you struggle with medical or credit card debt, but you don't own a home or have income other than Social Security income, you have nothing to lose. The only benefit of filing for bankruptcy is stopping creditor calls and harassment.
Tampa Bay Attorneys Help Seniors Make Important Decisions about Bankruptcy
Should seniors file for bankruptcy? If so, which chapter should they choose? How will it affect their property and their estate?
These are all questions Tampa Bay attorneys answer every day and can help you with if you're considering bankruptcy.
For more information or to schedule a consultation to discuss your situation, contact the Law Office of Robert M. Geller at 813-254-5696.