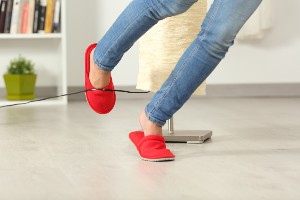 It's no surprise that people are skeptical of how bankruptcy can help their financial situation. Many have heard stories about how filing for bankruptcy caused problems for years for people they know. In some cases, working with a reputable bankruptcy law firm would have avoided the problems. But in reality, bankruptcy isn't right for everyone.
But this doesn't mean bankruptcy laws are designed to take advantage of you.
As a matter of fact, the laws were updated in 2005 to make it even more difficult for people to file for Chapter 7 bankruptcy unless it really is the best choice for their situation. This reduced the risk that people would be tricked into filing when paying back all or a portion of their debt would be of greater benefit to them.
It also made debt discharge for high-income earners who can afford Chapter 13 payments more difficult.
What's more, the 2005 overhaul made it a requirement for everyone who files to get credit counseling. It's needed before moving forward with their case. They must also get additional budgeting and debt management education before the discharge of their debts.
All in all, the updates to the bankruptcy laws made it so people are better informed. They can make smarter decisions about their financial situation.
What Else Should You Know About Current Bankruptcy Laws?
Before 2005, most people filing for bankruptcy got to pick whether they wanted to file Chapter 7 or Chapter 13. Most chose Chapter 7 and the extensive debt discharge it offers for obvious reasons. In many cases, they were taking advantage of the benefits of bankruptcy. In reality, they could have repaid some or all of their debt after some adjustments.
The updated Means Test implemented in 2005 made it so fewer people qualified for Chapter 7. The test evaluates your current monthly income to determine if, based on the median income in your state, you can afford to repay your debt. If the test shows you have enough disposable income to make payments on your debt, you'll need to file for Chapter 13. Some people call this "wage earner's bankruptcy."
Should I Work with a Bankruptcy Law Firm When I File?
It will cost you more to file for bankruptcy if you work with an attorney. At least initially. In the long run, working with a bankruptcy law firm could save you money. It helps you avoid mistakes and hassles. Working with an experienced attorney helps you avoid the dismissal of your case – something that can happen if the court suspects you're committing fraud.
The changes to bankruptcy laws that occurred in 2005 made the process of filing more complicated. One of the biggest requirements imposed on those filing is that a lawyer must vouch for the accuracy of their client's information. This takes more time and costs more. But it prevents you from making honest mistakes that could get you into a lot of trouble. Knowing your attorney is reviewing your information carefully and is personally on the hook for any mistakes submitted to the court puts your mind at ease.
You can read more about the updated bankruptcy law enacted in 2005 called the Bankruptcy Abuse Prevention and Consumer Protection Act here.
Whether you are ready to file or you'd like to learn more about the benefits of bankruptcy and how it can help you with your financial situation, we're here to help. Contact the Law Office of Robert M. Geller at 813-254-5696 to discuss your case.