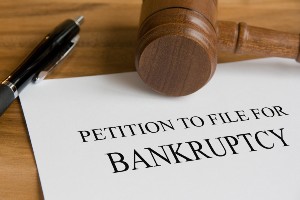 The legal system is complex. Even the simplest legal issue can develop into something complicated without the right guidance. Filing for bankruptcy requires a careful review of your financial documents and the submission of bankruptcy schedules to the court. Without the help of a bankruptcy attorney in Tampa, Florida, it's easy to understand how trying to file can turn into a nightmare.
How can a bankruptcy attorney in Tampa, Florida help you understand bankruptcy laws and make the most of the opportunity you have for a fresh start?
First, it's important to understand why contacting an attorney is imperative before you file. Bankruptcy trustees are always on the lookout for evidence of fraud. The courts tend to be intolerant of even honest mistakes. An attorney ensures you won't make mistakes that lead to the dismissal of your case.
Understanding Bankruptcy and If It's the Right Choice for You
In addition to helping you with the filing process, a bankruptcy attorney in Tampa, Florida helps you determine if filing will help you with your financial situation. For many, bankruptcy is only one of several options available to deal with unpaid bills.
The average person understands what bankruptcy is, but many have misconceptions about it. Others know that bankruptcy is effective for helping with financial challenges, but they don't know whether it is right for them. A bankruptcy attorney can review your information and help you determine if bankruptcy is specifically the right choice for you.
If you'd like to learn more about the alternatives to filing for bankruptcy, check this out.
Determining When to File
Once you decide bankruptcy is the right route for you, you'll need to decide when to file. Not everyone will benefit from moving forward immediately. Not to mention, filing bankruptcy isn't fee. Most people need some time to gather the court fees and get their financial documents in order.
Additionally, the best time to file is based on the chapter bankruptcy you choose. In some cases, waiting provides access to Chapter 7 bankruptcy for those who might not qualify at the moment.
A bankruptcy attorney in Tampa, Florida will discuss the bankruptcy timeline with you so you know exactly when to file.
Assistance and Guidance from a Bankruptcy Attorney in Tampa, Florida Helps You Rebuild Your Financial Life after You File
Filing for bankruptcy is one of the most significant things you can do to get back on track if you've made financial mistakes or life has led you down an unpleasant financial path. But it's only the first step in improving your situation. There's still work to do after you file for bankruptcy and after your bankruptcy case is dismissed.
Your bankruptcy attorney in Tampa, Florida has access to resources and tools to help you restore your credit after you've filed for bankruptcy. You can begin working on rebuilding your credit as soon as you file. If you are diligent, you'll have a decent credit score and be eligible to borrow money and get approval for credit cards within a short time after you complete your bankruptcy case.
Bankruptcy is a complicated process and just the beginning of getting your financial life back on track. If you'd like to discuss your situation with a bankruptcy professional or you're ready to begin filing, contact the Law Office of Robert M. Geller at 813-254-5696.