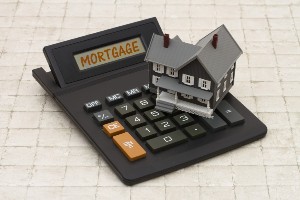 Many people find that filing for bankruptcy provides all of the financial relief they need to get back on track. But this isn't the case for everyone. For some, bankruptcy is just the first step in resolving financial struggles. A bankruptcy attorney in Tampa, Florida can help you manage life during and after bankruptcy.
Bankruptcy helps, but it doesn't always eliminate the problem. If you've filed for bankruptcy but it wasn't enough to prevent you from falling behind on your mortgage, here's what you need to know.
Before you decide what to do about your past-due mortgage after filing for bankruptcy, you'll want to consider which chapter of bankruptcy you're dealing with.
Chapter 7
To file for Chapter 7 bankruptcy and receive protection for your home, you must be current on your mortgage. You must remain current throughout the bankruptcy, as well. Should you fall behind at any point once you've filed, you'll be at risk of losing your home to foreclosure.
Where you are in the bankruptcy process affects how the bank and the court handle your mortgage.
If you fall behind before the bank receives the final decree of bankruptcy, your mortgage lender can take legal action by filing a Motion for Relief from Automatic Stay. This means the protections provided by the automatic stay will no longer apply to your mortgage lender and they'll have the court-approved right to start foreclosure proceedings.
You might be able to stop the granting of the Motion for Relief by catching up on your payments.
If you fall behind after the final decree marking the end of your bankruptcy, your mortgage lender can treat the situation just as it would have had you never filed for bankruptcy. The lender doesn't need court permission to begin foreclosure proceedings, just as they wouldn't have if you'd not filed.
The best thing you can do if you're a homeowner who qualifies for Chapter 7 bankruptcy is to keep up with your mortgage payments. Actively maintain your payment status and make paying your mortgage each month one of your top financial priorities.
If you have questions about how your mortgage lender or the court will handle things if you fall behind on payments, speak to your bankruptcy attorney in Tampa, Florida.
Chapter 13
Chapter 13 is an option for homeowners up-to-date or behind on their mortgage payments. There is no need to include your mortgage in your bankruptcy if you're caught up on payments when you file. You'll need to continue making payments once you've filed. As long as you stay up-to-date, bankruptcy won't affect your mortgage or your ability to retain ownership of your home.
Falling behind on your mortgage payment is one of the main reasons people file for Chapter 13 bankruptcy. Doing so allows you to continue living in your home, even if you cannot immediately catch up on your payments. You can build your back payments into your bankruptcy payment plan. You pay any current payments going forward outside of your bankruptcy.
If you are not behind on your mortgage when you file but you later fall behind, possibly due to Chapter 13 payment obligations, you can move the past due amounts into your payment plan.
Let's say you get started with your Chapter 13 and in the first few months, you miss your mortgage payments. Those payments are added to the amount you pay to the bankruptcy trustee You're expected to keep payments going forward current. This increases your monthly bankruptcy payments. If you misjudged how much you can afford under a Chapter 13 plan and it causes you to fall behind on your mortgage, converting your bankruptcy to a Chapter 7 might be your best option.
There's a lot to be concerned about when you file for bankruptcy. The good news is support is available. Your bankruptcy attorney in Tampa, Florida can help you sort through your situation and decide what to do. If you'd like to learn more about how to deal with your mortgage when filing for bankruptcy or you're ready to schedule a consultation, contact the Law Office of Robert M. Geller at 813-254-5696 to discuss your case.