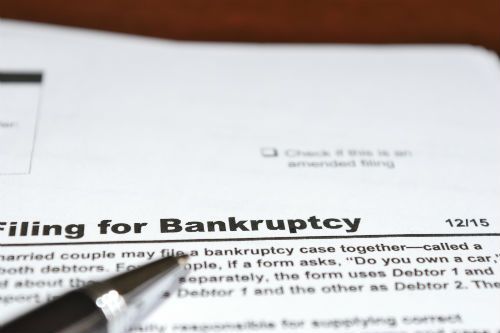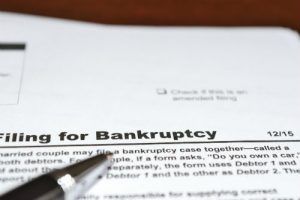 If you've been dealing with financial challenges for an extended period of time, chances are you've considered bankruptcy.
Most people who have fallen behind on their debts to the point they are receiving phone daily phone calls from creditors have at least wondered if bankruptcy could improve their situation.
And most people find, with just a bit of research, there are plenty of resources available that explain the bankruptcy process and tell them how helpful it can be.
After all, what could be better than having debts you can't afford to pay discharged so you're no longer responsible for paying them? Chapter 7 bankruptcy can essentially make your debt "disappear" and allow you to get a new financial start.
But is it really the best option for you? Are there certain circumstances in which filing for Chapter 7 would be a bad idea and you'd be better off taking another course of action?
Before committing to Chapter 7 bankruptcy, there are a few questions to ask to help you determine if filing could be a mistake.
Will Chapter 7 Discharge All of My Debts?
Chapter 7 can help you wipe out a number of your unsecured debts, but there are some types of debt Chapter 7 won't discharge. For instance, if you've fallen behind on child support Chapter 7 won't eliminate that debt. The same is true for some types of tax debts and student loan debts.
The best thing you can do before filing is to review your debts with a bankruptcy professional and determine which will be eliminated. In some cases, even if Chapter 7 doesn't take care of all of your debts, it will free up money to put toward non-dischargeable debts.
The important thing is that you understand where you'll be post-bankruptcy before moving ahead with filing.
To learn more about dischargeable and non-dischargeable debts, check out this information.
Am I Worried about My Credit?
In most cases, by the time you consider bankruptcy, your credit will be in pretty bad shape. However, this isn't the case for everyone.
If you're struggling with a debt you can't afford but your credit hasn't suffered too much, bankruptcy probably isn't your best option. Filing will impact your credit score significantly, so unless your score has already been dinged from late payments and other problems, you might have better options than bankruptcy.
Do I Want to Protect Any Property I Own?
Most people who have significant assets choose to file for Chapter 13 bankruptcy instead of Chapter 7. Some property can be exempted in Chapter 7, but the limits are stricter.
Before filing for Chapter 7, consider what, if any assets you'll want to protect and make sure doing so is an option. The last thing you want is to move forward with filing only to realize you'll lose property that's important to you.
It's also important to work with an experienced bankruptcy professional to ensure any property you want protected is exempted in the proper way. Filing for bankruptcy on your own to save attorney fees can cost you a great deal in the long run if you end up losing assets unexpectedly.
Is This as Bad as It Gets Financially?
If there's any chance your financial situation could worsen in the future, Chapter 7 likely isn't your best option – yet.
Those facing significant medical debts and dealing with ongoing health issues, or those who know the loss of a job is imminent often find themselves in this situation. Your best bet is to postpone filing for bankruptcy until your situation is just about as bad as it will get. Your other option is to file for Chapter 13 and eventually have it converted to Chapter 7 if and when you are no longer able to afford to make your payments.
To learn more about Chapter 7 bankruptcy or for help determining if filing would be good or bad for you, contact the Law Office of Robert M. Geller at 813.254.5696 to schedule a consultation.