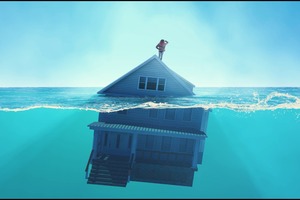 Many people facing foreclosure wonder if filing for bankruptcy will help them avoid the loss of their homes. While filing for bankruptcy may delay or even stop foreclosure in some cases, realize that filing for bankruptcy does not guarantee protection from foreclosure.
Here's what you need to know about bankruptcy and foreclosure.
How Can Bankruptcy Help Stop Foreclosure?
Bankruptcy, either Chapter 7 or Chapter 13, can provide relief from creditors that are attempting to foreclose on your property.
In some cases, filing a bankruptcy petition puts an automatic stay on any further action by creditors. This includes mortgage lenders attempting foreclosure proceedings. This means that creditors must stop all collection activities against debtors while the bankruptcy is being processed.
In addition to providing debtors protection from creditors during this period, bankruptcy can provide other forms of assistance to those facing foreclosure.
For example, some individuals may be able to enter into repayment plans with their lenders through Chapter 13 bankruptcy proceedings. This could potentially make it easier for them to keep their homes.
These repayment plans typically involve making monthly payments over a period of three to five years. They are often referred to as "cram-downs" due to the reduced amount of debt owed by the debtor after these payments have been made.
What are the Risks of Filing Bankruptcy to Stop Foreclosure?
Though filing for bankruptcy can provide relief from creditors attempting to foreclose on your property, it is important to understand the risks associated with doing so.
For one, it can hurt your credit score and make it difficult or impossible to obtain new loans in the future. It's possible to repair your credit over time, but it takes diligence and patience.
Additionally, bankruptcy doesn't provide absolute protection from foreclosure forever. If you fail to follow through on your repayment plan or otherwise fail to comply with the terms of your loan agreement after filing for bankruptcy, you could still face foreclosure proceedings down the road.
Finally, filing for bankruptcy does not necessarily mean that you will be able to keep your home. It only serves as a reprieve from creditors who are trying to collect debts from you. It does not guarantee that foreclosure proceedings will be avoided altogether.
Speak to a Bankruptcy Attorney
Filing for bankruptcy can provide much-needed relief from creditors. It can potentially help you keep your home in some cases.
However, it is important to remember that there are risks associated with doing so.
Most notably, it negative impacts your credit score. Filing for bankruptcy does not guarantee you'll avoid foreclosure proceedings altogether. If you're considering filing for bankruptcy as a way of avoiding foreclosure, speak with an experienced attorney. They can advise you about whether this option is right for you and explain how best to proceed if it is.
For more information, contact the Law Offices of Robert M. Geller at 813-254-5696 to schedule a free consultation with an experienced attorney.