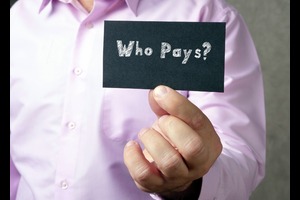 When a debtor files for bankruptcy, the court discharges the majority of their debt. This means that the creditors must write off the unpaid debt as a loss and move on. The creditors will no longer be able to attempt to collect any form of payment from the debtor.
Depending on the type of bankruptcy declared, there may be certain debts that the debtor is responsible for paying. In general, debtors must pay secured debts. These include car loans and mortgage payments.
Additionally, certain types of unsecured debts may also have to be repaid depending on the bankruptcy filed. This includes student loan debt and domestic support obligations from divorce agreements. This information can be found in the bankruptcy code or by consulting a legal professional.
Ultimately, however, the creditor will be responsible for bearing the cost of any discharged debt.
Debt Discharge
When you file for bankruptcy, your creditors can no longer demand payment from you. The court discharges your debt. This removes your liability for repayment. Of course, you're still free to repay your debts. You just aren't under court obligation to do so.
Make sure you consult with an experienced bankruptcy attorney before paying any debts. The court has the final say over what's considered a priority payment. Paying a debt, as responsible as that might seem, can get you into trouble when filing for bankruptcy. Your attorney can help you determine what, if any debts, you should pay.
Additionally, depending on the type of bankruptcy you file for, it may not be possible to pay some creditors at all. Therefore, consulting a qualified attorney is recommended before taking any steps toward paying creditors after filing for bankruptcy. By doing so, you can ensure that any payments you make are done according to the law and will not put your bankruptcy case in jeopardy.
It is important to understand that even if you file for bankruptcy, you may still be liable for certain debts. This includes:
In such cases, it is best to consult a qualified attorney to discuss the options available.
Additionally, certain creditors may also be able to pursue collection action even after you file for bankruptcy. Therefore, it is important to understand all of your legal rights and obligations before filing for bankruptcy.
Who's Paying?
So who's paying if it's not you?
The bottom line is some debts go unpaid. If you file for bankruptcy and the court refuses any creditor requests for an exception, the debt goes unpaid. Most creditors "write off" the debt, which means they receive tax incentives for the money they've lost. Additionally, original lenders often sell past-due debts to bill collectors. That's often whom you're working with by the time you file for bankruptcy.
For more information, contact the Law Offices of Robert M. Geller at 813-254-5696 to schedule a free consultation with an experienced attorney.