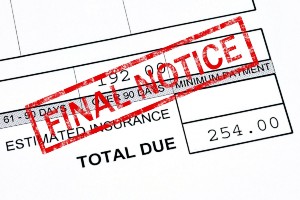 Being in debt is overwhelming and stressful. It's even more challenging when you are being sued by a debt collector. The thought of legal action can cause fear and anxiety, but it is important to know that you have options.
What steps can you take if you are being sued by a debt collector? Here's what you need to know.
Understand the Lawsuit
The first step is to carefully read the lawsuit and understand what it means. The lawsuit will contain information about the debt collector, the amount of the debt, and the reason for the lawsuit.
As tempting as it might be to ignore it, it's crucial to respond to the lawsuit within the designated time frame. Failure to do so can result in a default judgment against you.
If you are unsure about anything in the lawsuit, consult with a lawyer.
Consider Options for Debt Settlement
If you believe that the lawsuit is valid, you can consider options for settling the debt. This could include negotiating a payment plan or a lump-sum payment. Debt collectors are often willing to negotiate, especially if the debt is old or difficult to collect. It's essential to get any settlement agreement in writing and to keep track of all payments made.
Defend Yourself in Court
If you do not believe that the lawsuit is valid, you have the right to defend yourself in court.
Your defense could include disputing the debt, challenging the statute of limitations, or asserting your rights under the Fair Debt Collection Practices Act (FDCPA).
It is important to prepare a strong defense, including gathering evidence and attending court hearings.
Seek Legal Assistance
If you are unsure about how to proceed with the lawsuit, it may be beneficial to seek legal assistance. A lawyer with experience in debt collection defense can provide you with guidance and representation in court. It is important to choose a lawyer who is knowledgeable about the FDCPA and other relevant laws.
Know Your Rights
It is essential to know your rights as a consumer when dealing with debt collectors. The FDCPA outlines specific guidelines that debt collectors must follow, including not harassing or threatening you, not disclosing your debt to third parties, and not misrepresenting the debt. Understanding your rights can help you make informed decisions and protect yourself from unfair or illegal tactics.
What Should You Do Next?
Being sued by a debt collector can feel overwhelming, but it is important to remember that you have options. Whether it is negotiating a settlement or defending yourself in court, taking the appropriate steps can help you navigate the legal process and protect your rights. If you are in debt, consider reaching out to organizations such as the National Foundation for Credit Counseling or the Consumer Financial Protection Bureau for additional resources and support. Remember, you are not alone, and there is help available.
For more information or to speak to someone after you've been served with a debt collection lawsuit, contact the Law Offices of Robert M. Geller at 813-254-5696 to schedule a free consultation with an experienced attorney.