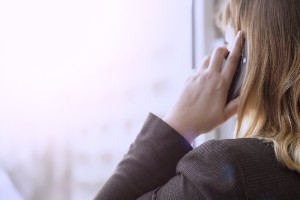 Dealing with debt collectors is stressful and challenging. Even under the best of circumstances, contact from a debt collector is uncomfortable. As uncomfortable as it might be, they have a right to contact you.
However, sometimes collectors cross a line. Many become aggressive or harass debtors. It's essential to know your rights as a debtor and what to do if a collector threatens you. What should you do if a debt collector threatens you and how can you protect yourself legally?
Stay Calm and Listen Carefully
When a debt collector threatens you, it can be intimidating and evoke strong emotions. No matter how you feel, you must stay calm. Avoid reacting emotionally or hanging up on the collector as this could escalate the situation further.
The best thing you can do, even if you're upset, is to listen carefully to what the collector is saying. Take notes of what you're told and write down the date and times when they call you.
Know Your Rights
Under the Fair Debt Collection Practices Act (FDCPA), debt collectors are prohibited from using abusive language or threatening tactics to collect a debt. If a collector violates the FDCPA in this or any other way, you have the right to file a complaint with the Consumer Financial Protection Bureau (CFPB) or state attorney general's office.
You can also seek legal representation from a consumer protection attorney to hold the collector accountable for their actions.
Request Verification of the Debt
If you ask, a debt collector must provide you with written verification of the debt's validity within a certain time frame of their initial contact. If you dispute the debt's legitimacy, you can request the collector to provide a written validation of the debt. Be sure to keep copies of all correspondence with the collector, including letters, emails, and phone calls.
Consider Contacting a Debt Relief Agency
If you're having difficulty managing debt, you might consider seeking help from a reputable debt relief agency. These agencies can negotiate with creditors on your behalf, arrange debt repayment plans, or offer debt settlement options.
Keep in mind, not all debt relief agency are the same. There are some out there that are not credible and could get you into more financial trouble than you're currently facing. It's important to do your research and choose a reputable agency that adheres to ethical practices and is licensed in your state.
Also remember that for some people, debt relief or debt settlement might not be an option. In some cases, bankruptcy is the best possible option for dealing with debt.
Dealing with debt collectors can be a daunting task, especially when they become aggressive or threatening. The good news is you have legal protection and don't need to put up with harassment.
For more information or to speak to someone about debt collection practices, contact the Law Offices of Robert M. Geller at 813-254-5696 to schedule a free consultation with an experienced attorney.