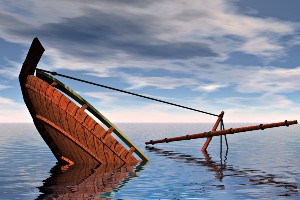 How can Florida business bankruptcy laws help struggling businesses?
Facing financial challenges in your business is a scary prospect. Most people work for many years to build their businesses. But that hard work doesn't guarantee that you'll never hit a rough patch.
What do Florida business bankruptcy laws have to say about your situation and what should you do if you think your business is going under?
Doing Nothing is the Worst Approach
If your business is going under, don't ignore it and just hope for the best. Instead, take a proactive approach and get help from professionals before your business has no money left.
It's scary acknowledging there's a problem. But it's a lot less frightening than what you'll face if you fail to take action.
You shouldn't be afraid to reach out for help. Many organizations want to see businesses succeed and some offer financial assistance. Take advantage of their resources and expertise because it could make all the difference for your business.
Get a Handle on Where You Are Now
Next, you'll want to review your expenses. You're looking for where you can cut costs without damaging your business. Make sure to take a good look at your employees, inventory, supplies, and other expenses before you make any rash decisions.
Don't wait until everything falls apart before taking action. If things look grim, speak with an experienced Florida business bankruptcy lawyer to discuss your options. Acting early ensures you'll have access to the widest range of solutions.
Is It Time to Consider Bankruptcy?
Florida business bankruptcy laws provide many benefits for struggling businesses. However, you must be proactive and take action before the situation becomes dire.
The state's bankruptcy laws provide many benefits for struggling businesses. But you can't expect the problem to just resolve itself.
The laws are there to protect businesses, as well as your employees and customers. If you find yourself having to file for Chapter 7, Chapter 11, or Chapter 13, it's important not to panic about the future of your company.
You and your bankruptcy attorney will discuss the benefits bankruptcy offers for struggling businesses. It's not the right option for all businesses. However, it can help get your business through a rough time.
You can learn more about the various options and business bankruptcy chapters here.
Bankruptcy doesn't mean your business will close. It can help you restructure your debts and make it easier to get your business back on its feet. It prevents aggressive debt collection efforts and gives you time to make important decisions about the future. Even if your business's financial issues aren't immediately resolved, you'll have breathing room to figure out what you're doing next.
Contact an Attorney with Your Questions about Florida Business Bankruptcy Laws
If you're a business owner and you suspect financial issues are on the horizon, we can help. It's important to take action before you feel desperate and your situation affects your employees and your customers.
For more information or to speak to someone about the benefits of filing for bankruptcy in Florida, contact the Law Offices of Robert M. Geller at 813-254-5696.