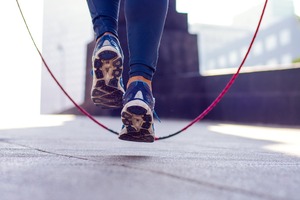 When you lend money to someone whether it is for personal or business reasons, it's especially difficult when they don't return it on time or refuse to do so altogether. If you are a business owner or a debtor, one of the best solutions to such situations is to hire a professional debt collector who can help you recover your money. The process of recovering debt is called skip tracing.
What is skip tracing and how does it work?
What is Skip Tracing?
Skip tracing is a process of locating a debtor who has either defaulted or is missing. The primary goal of skip tracing is to locate the debtor so that the debt collector can contact them to negotiate a repayment plan. This process is carried out by professional debt collectors with access to multiple resources and information tools.
How Does It Work?
Skip tracing is used when debtors fail to respond to letters, emails, and phone calls, and their whereabouts are unknown.
Debt collectors use a variety of tools to help them locate debtors, including:
Motor vehicle registration
Utility bills
Other similar documents
Social media profiles
Email addresses
Phone numbers
Many debt collectors use advanced software programs to make the location process easier.
How Can It Help You in Debt Collection?
Skip tracing is an essential part of the debt collection process. It allows debt collectors to locate debtors easily, even if they have relocated to another state or country. Using skip tracing, debtors can be found and contacted, allowing debt collectors to negotiate repayment plans.
Skip tracing is a process that helps debt collectors, but it isn't something debtors need to feel fearful about. It just means that creditors will be able to find you.
It's important to remember that hiding from debt is never the answer. Even if avoiding debt collectors gains you a few weeks or months without having to pay a debt, they'll eventually track you down. And the longer you delay dealing with the debt the more likely creditors are to get the courts involved.
The best option is always to deal with the debt. Of course, this doesn't always mean paying the debt. If you don't have the money to pay your debts, you have other options. Bankruptcy is one of the most powerful tools available to help you deal with debt you cannot afford.
If you'd like to know more about how skip tracing works or if you need advice on dealing with debt, we can help. For more information, contact the Law Offices of Robert M. Geller at 813-254-5696 to schedule a free consultation with an experienced attorney.