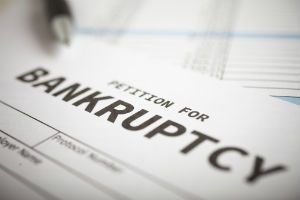 Life is unpredictable and so is death. Very few people are able to predict when they will die and in many cases, death comes at an unexpected time in life and interferes with whatever happens to be going on.
This is sometimes the case with bankruptcy. A person might be in the midst of filing for bankruptcy or completing a bankruptcy repayment plan and unexpectedly pass, leaving a number of questions for his or her surviving loved ones.
What Happens If You Die Mid-Bankruptcy?
Bankruptcy law addresses the death of a filer and states:
"Death or incompetency of the debtor shall not abate a liquidation case under chapter 7 of the Code. In such event the estate shall be administered and the case concluded in the same manner, so far as possible, as though the death or incompetency had not occurred. If a reorganization, family farmer's debt adjustment, or individual's debt adjustment case is pending under chapter 11, chapter 12, or chapter 13, the case may be dismissed; or if further administration is possible and in the best interest of the parties, the case may proceed and be concluded in the same manner, so far as possible, as though the death or incompetency had not occurred."
In many cases, the bankruptcy is dismissed if a person dies mid-way through his or her repayment plan. There are cases in which extenuating circumstances allow the manager of the estate to reorganize and file for Chapter 7, which means certain assets would be liquidated and the money put toward payment of the deceased person's debts. And in some rare instances, plans are modified once the filer is deceased.
If a person filed for Chapter 7 bankruptcy, the chapter that discharges many debts, the bankruptcy continues after death. This means any debts that would've been discharged had the person lived are still discharged in death. The trustee liquidates any non-exempt assets, just as would be the case had the filer lived. The bankruptcy protects the estate of the deceased in much the same way it would if he or she were living and creditors cannot collect on the estate even after the filer is deceased.
To learn more about how a trustee liquidates assets in a Chapter 7 bankruptcy, check out this information.
Should I Be Concerned about Filing for Bankruptcy?
Unless you have been diagnosed with a terminal illness, you probably shouldn't worry too much about dying mid-way through your bankruptcy. Should the unexpected occur, there's a good chance your loved ones will be protected and not affected by your having filed while you were still alive.
Like all bankruptcies, it's a good idea to have an attorney help you with filing. If you are concerned about not outliving the bankruptcy process, let your attorney know so he or she can answer your questions and explain to you what would happen in the event of your death. If you have a unique situation or your concerns are warranted, there might be actions you can take to protect your estate and ensure your loved ones bear very little burden from your bankruptcy after you're gone.
For more information or to discuss your situation with an experienced bankruptcy attorney, contact the Law Office of Robert M. Geller at 813.254.5696.