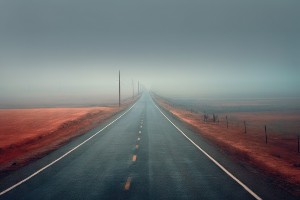 Dealing with bankruptcy is never easy. However, if you find yourself in a situation where you need to file for bankruptcy, Chapter 13 can be a good option. Unlike Chapter 7, which involves liquidating your assets to pay off your debts, Chapter 13 allows you to reorganize your debts and pay them off over time.
But what happens at the end of a Chapter 13 bankruptcy?
Completion of Repayment Plan
Once you file for Chapter 13 bankruptcy, you must create a repayment plan outlining how you will pay off your debts over the next three to five years. You will pay monthly to a court-appointed trustee who will then distribute the payments to your creditors.
Assuming you have made all your payments on time, any remaining dischargeable debts will be discharged at the end of your repayment period.
Discharge of Debts
You're eligible for the discharge of your unsecured debt once you complete your repayment plan. This includes any unsecured debts that were not paid off during the repayment period. Unsecured debts include things like credit card debt, medical bills, personal loans, and payday loans.
However, not all debts are dischargeable so make sure you understand which debts are and are not eligible for discharge.
Renewal of Secured Debts
Secured debts, such as a mortgage or car loan, are not discharged at the end of your Chapter 13 bankruptcy. Instead, you will need to continue making payments on these debts after the bankruptcy is complete.
In some cases, you may be able to renegotiate the terms of your secured debts during the repayment period.
Removal of Bankruptcy from Credit Report
A Chapter 13 bankruptcy remains on your credit report for up to seven years from the date you filed. However, once the bankruptcy is complete and discharged, you can begin taking steps to rebuild your credit. It is important to make all your payments on time, start building a savings account, and avoid taking on more debt than you can handle.
Finalizing the Case
After you complete your payment plan and all your debts are either discharged or paid in full, you will need to file a motion for the court to close your case. Once the court approves, your Chapter 13 bankruptcy will be officially over.
Filing for Chapter 13 bankruptcy can feel overwhelming. Understanding the process and what happens at the end of it can help ease some of the stress. It is important to remember that filing for bankruptcy is not the end of the world. It can be an opportunity to start fresh.
If you are considering filing for bankruptcy and you're not sure if Chapter 13 is right for you, an experienced bankruptcy attorney can help. They'll answer your questions and evaluate your situation, so you can make the best possible decisions.
For more information, contact the Law Offices of Robert M. Geller at 813-254-5696 to schedule a free consultation with an experienced attorney.