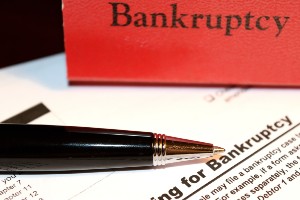 Filing for bankruptcy is a process that comes with a lot of paperwork, stress, and financial strain. But what happens once you've filed? How long is the bankruptcy process and what do you do once it's over?
If you're considering bankruptcy, you may be wondering what life will be like after you've taken this big step. Here are five things you may not know happen after you file for bankruptcy.
You Might Lose Property
Another repercussion of filing for bankruptcy is that you may have to give up some of your property to pay back your creditors. This property is known as "nonexempt property" and includes luxury items such as boats, RVs, and second homes. Whether or not you have to give up any of your property depends on your state's exemptions and whether or not you elect to use them.
You'll Enroll in a Mandatory Credit Counseling Course
If you're considering filing for bankruptcy, one of the first steps you'll need to take is attending a mandatory credit counseling course.
This course must be completed within six months before you can file your petition and must be completed by an agency approved by the U.S. Trustee Program. The purpose of this course is to help explain the options available to debtors and the bankruptcy process. The course also assists people in making informed decisions about their finances before filing for bankruptcy relief.
Your Credit Score Will Take a Hit – But Only Temporarily
Filing for bankruptcy will cause your credit score to drop. It usually drops by around 200 points and remains low for several years afterward.
However, it's important to keep in mind that while your score may never reach the same level it was before you filed, it will eventually rebound and begin to climb back up over time. At least this is true if you manage your finances responsibly post-bankruptcy.
The Court Discharges Much of Your Debt
One of the biggest reasons people file for bankruptcy is to get out of crippling debt. And one of the biggest benefits of bankruptcy is that, once your petition is approved, your qualifying debts will be discharged. This means that you will no longer be legally obligated to repay these debts.
However, it's important to note that the bankruptcy process doesn't discharge all of your debts. For example, alimony, child support, most student loans, and any debts incurred through fraud are not dischargeable.
How Long is the Bankruptcy Process?
It depends on the chapter you choose and the complexities of your case. Chapter 7 bankruptcies typically take about six to nine months. Chapter 13 bankruptcies, including the repayment plan, take much longer – three to five years.
While filing for bankruptcy may give you a much-needed fresh start financially, it's important to understand that there are consequences that come along with this process. Be sure to speak with an attorney beforehand so that you understand all of the potential repercussions of filing. This way you can make the best decision for your situation.
For more information about how long is the bankruptcy process or to schedule a consultation to discuss your situation with an experienced debt settlement lawyer, contact the Law Offices of Robert M. Geller at 813-254-5696.