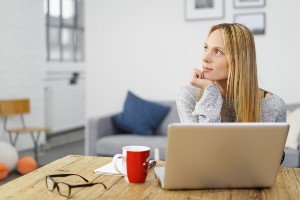 What happens during the time leading up to filing for Chapter 7 bankruptcy? A Chapter 7 bankruptcy attorney in Florida can help you navigate this time.
The things you do in days, weeks, and months leading up to your bankruptcy have a significant impact on the outcome of your case. A mistake during this time invites greater scrutiny of your case. In some instances, your actions regarding your financial situation before filing for bankruptcy can lead to the court's dismissal of your case.
Working with a Chapter 7 bankruptcy attorney in Florida ensures that you know what you can and cannot do in the time before you file. It also drastically reduces the chances of a costly mistake with your case.
You must be aware of what is happening and know what your limitations are when you choose to file.
One of the most important is avoiding big financial purchases in the weeks leading up to filing. This is especially important if you're thinking of filing for Chapter 7 bankruptcy.
Large purchases just before filing for Chapter 7 and requesting debt discharge can lead to accusations of bankruptcy fraud. The court does everything it can to prevent consumers from abusing bankruptcy laws.
If the court suspects you were overspending in anticipation of having that recent debt discharged, it can deny your request for bankruptcy.
The best thing you can do is share as much information as possible about your spending habits with your bankruptcy attorney when you decide to file. They'll help you decide whether bankruptcy is right for you, which chapter is best in your situation and explain your rights.
They'll also prepare you for what to expect from creditors, the court, and the bankruptcy trustee. This protects you from mistakes and other things that can go wrong when filing.
What Should I Do When Filing for Chapter 7?
People filing for bankruptcy are scrutinized by the bankruptcy court.
As intimidating as this might be, as long as you've been honest and transparent about your financial situation, there isn't much to worry about.
It's important not to delete or destroy any financial documents after you've decided to file for bankruptcy. You'll need to provide these documents to your attorney, who will use them in your case.
You'll also need to keep track of all creditor contact.
This includes all:
Calls
Letters
Emails
In-person visits
Calls to your employer
Text messages
Court documents
Your bankruptcy attorney uses this information to help you make important decisions and organize your case. They'll also provide the information to the court if creditors act illegally or unethically during your case.
Contact a Chapter 7 bankruptcy attorney in Florida to Help You Before You File
If you need legal advice about filing Chapter 7 bankruptcy attorney in Florida, we can help. Our team has years of experience helping people in dire financial situations. We can guide you through the bankruptcy process step-by-step and help you avoid unnecessary problems.
You don't have to go through this alone – we're here to help. Contact the Law Office of Robert M. Geller at 813-254-5696.