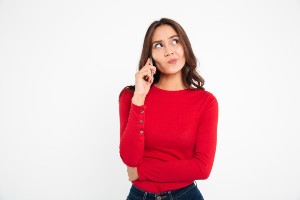 Considering bankruptcy can be a difficult and emotional decision. What are the bankruptcy questions to ask?
To help you make an informed decision, here are answers to some frequently asked questions about bankruptcy.
What does it mean to declare bankruptcy?
Bankruptcy is a legal process that allows debtors to discharge some or all of their debts. There are several different types of bankruptcies, but the two most common are Chapter 7 and Chapter 13.
Under Chapter 7, also known as liquidation bankruptcy, the debtor's nonexempt assets are sold off to pay creditors. Most people who file for Chapter 7 bankruptcy have very few assets, so their creditors receive little or nothing. Chapter 13, also known as reorganization bankruptcy, the debtor keeps their property and uses their income to pay off creditors over time.
What are the requirements for filing for bankruptcy?
To be eligible for bankruptcy, you must first obtain credit counseling from an approved agency within 180 days before filing. You will then need to complete a means test to determine whether you qualify for Chapter 7 bankruptcy or if you will need to file for Chapter 13.
The means test compares your income to the median income in your state. If your income is below the median, you will qualify for Chapter 7. If it is above the median, you will need to file for Chapter 13.
How long does bankruptcy stay on my credit report?
Chapter 7 bankruptcies stay on your credit report for 10 years from the date of filing. Chapter 13 bankruptcies stay on your report for seven years from the date of filing. However, even after the bankruptcy is no longer on your report, it may still be difficult to obtain new lines of credit.
What's the difference between chapter 7 and chapter 13 bankruptcy?
There are two types of bankruptcy: Chapter 7 and Chapter 13. Chapter 7 bankruptcy involves the liquidation of assets to pay off creditors. Chapter 13 bankruptcy involves restructuring debt and repaying creditors over time. Which type of bankruptcy you file for depends on your unique financial situation.
If you have a regular income and some assets, Chapter 13 may be the better option. If you don't have many assets and your income is irregular, Chapter 7 may be the better option.
What debts aren't discharged in bankruptcy?
Filing for bankruptcy does not discharge all debts.
For example, most bankruptcy proceedings will not discharge student loans, taxes, alimony, or child support. In addition, any debts that were incurred through fraud or deception are also typically not discharged in bankruptcy. As a result, it's important to understand the limitations of bankruptcy before filing for bankruptcy protection. Otherwise, you may find yourself still responsible for repaying some of your debts even after your bankruptcy proceeding has been completed.
Filing for bankruptcy can be a difficult decision, but it may offer relief from overwhelming debt. If you are considering bankruptcy, make sure to speak with an experienced attorney and get credit counseling before making a decision. If you'd like more information or you're ready to schedule a consultation, contact the Law Offices of Robert M. Geller at 813-254-5696.