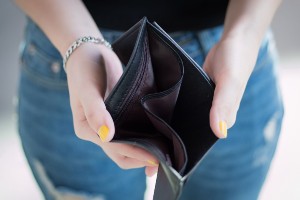 What are the most common reasons to file for bankruptcy?
There are many valid reasons for filing for bankruptcy. According to the American Consumer Credit Counseling (ACCC) nonprofit organization, nearly a tenth of all Americans will file for bankruptcy at some point in their lives.
Bankruptcy is far from a rare occurrence and financial struggles, in general, are even more common.
If you're considering declaring bankruptcy, it's important to understand what you're getting into. No one likes to think about the possibility of going bankrupt, but for some people, it's a very real possibility. If you're struggling to keep up with your debts, you might be wondering if bankruptcy is the right choice for you.
Here are the top 5 reasons to file for bankruptcy.
1. Job Loss
If you've lost your primary source of income, it can be very difficult to stay afloat financially. Long-term unemployment or significant pay cuts can make it impossible to keep up with your regular expenses and debt payments. In this situation, bankruptcy may be the best option for getting yourself back on track.
2. Medical Bills
Medical debt is one of the most common reasons people file for bankruptcy. Even if you have health insurance, you may still be left with hundreds or even thousands of dollars in medical bills after an unexpected illness or injury. If you find yourself in this situation, bankruptcy can help you get rid of your medical debt and get a fresh start.
3. Foreclosure
If you're behind on your mortgage payments and facing foreclosure, bankruptcy can help you save your home. Filing for bankruptcy puts an automatic stay on all collection activity, including foreclosure proceedings. This gives you time to catch up on your mortgage payments and keep your home.
4. Creditor Lawsuit
If you're being harassed by creditors or they've threatened to file a lawsuit because of unpaid debt, filing for bankruptcy can put a stop to legal action and give you some peace of mind.
Once you file for bankruptcy, creditors are no longer allowed to contact you. They cannot take any legal action against you, at least in the short term. The automatic stay is not a permanent solution, but it gives you time to breathe and consider your options.
5. Falling Behind on Monthly Debt Payments
If your debts are so high that you can't afford your monthly payments, bankruptcy can help. It gives you a way to reduce or eliminate some of your debts. This can help make your monthly payments more manageable. It also provides some relief from the financial stress you've been living under.
Whether one or more of the reasons above is pushing you toward bankruptcy, it's important to understand that financial challenges affect your health. The stress of debt takes its toll emotionally and physically. Bankruptcy can help you start fresh and rebuild your life
For more information or to schedule a consultation to discuss your situation with an experienced bankruptcy lawyer, contact the Law Offices of Robert M. Geller at 813-254-5696.