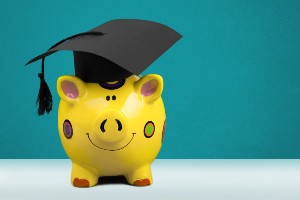 If you're struggling with student loan debt and not sure what comes next, a student loan bankruptcy attorney in Florida can help you. Bankruptcy likely won't discharge your student loan obligations, but filing frees up money to put toward your loan payments. It's also possible to better manage your loan payments when filing for Chapter 13 bankruptcy.
But what if you haven't already taken on the burden of a student loan?
Will doing so force you into bankruptcy? Have you recently graduated and you're nervous about how you'll handle your student loan payments?
Here's what you need to know.
Student Loans Can Hurt You Financially
Young people applying to college often prioritize paying tuition over everything else, including their long-term financial well-being. Many find themselves mired in regret years after graduation. Student loan marketing claims it's an easy and convenient way to pay high tuition costs, but these loans aren't always as beneficial as they sound.
Like all loans, you'll need to pay interest on student loans. Many federal loan programs offer low-interest rates, but you're still looking at about 3 to 5 percent. These rates are adjusted annually, but once you commit to a loan it's a fixed rate for the life of a loan.
Federal loans also come with more benefits than private loans. If you must borrow to pay tuition, federal loans are likely your best option. But don't assume you're financially protected just because you're using federal loans.
What Happens If You Miss Student Loan Payments?
Falling behind on a loan will affect your credit. All types of student loans, federal or otherwise, can go into default. New graduates struggling to make ends meet often find themselves at a disadvantage when it comes to paying their loans. Missing just a few payments significantly affects your credit score.
If your student loan goes into default, you could face significant collection actions, including wage garnishment and lawsuits. This is a lot to deal with as a young person just getting started with credit.
Student loans also negatively impact your debt-to-income ratio. Lenders look at your debt-to-income ratio when determining if you're a good risk. If they believe your ratio is too tight, they'll deny your loan application. The ideal ratio is about 30 to 35 percent. Someone earning $2000 per month should aim to keep their debt obligations below $700. Remember, this includes all of your debt, not just your student loans.
This means if your student loan obligations take up a significant chunk of your income, you're less likely to receive approval for vehicle loans, apartment leases, or mortgages.
You can learn more about debt-to-income ratio in this explanation from Investopedia.
Is Speaking to a Student Loan Bankruptcy Attorney in Florida the Answer?
If you're faced with crushing student loan debt, speaking to an attorney might be the answer. You can't go back in time and change your decision to apply for student loans. You might regret the choices you made before beginning college, but that doesn't mean you don't have options now. Filing for bankruptcy could be the best way to stop the financial bleeding and get yourself back on track.
To discuss your options regarding student loan debt and bankruptcy, contact the Law Office of Robert M. Geller at 813-254-5696 to schedule a free consultation.