If you've heard anyone talking about bankruptcy and what's needed to successfully use it to remedy financial problems, you might have heard mention of bankruptcy classes or bankruptcy school.
Bankruptcy is a tool that helps you get a fresh financial start, but it's also a process that requires you meet a few obligations. You need to file your initial application, disclose your financial situation, and if you're filing Chapter 13, propose a repayment plan.
You also need to participate in bankruptcy education. It's a requirement and to complete your bankruptcy, you'll need to show proof you participated.
Education Requirements for Bankruptcy
The first round of bankruptcy school you're required to complete is bankruptcy credit counseling. This is a part of the initial filing process and you'll need to complete the course before you can officially apply for bankruptcy.
The class is required to prevent people struggling financially from making a bad choice.
There are instances in which people felt pressured into filing for bankruptcy when it really wasn't the right choice for them. Congress enacted the credit counseling course so people would understand their situation better before deciding to apply for bankruptcy.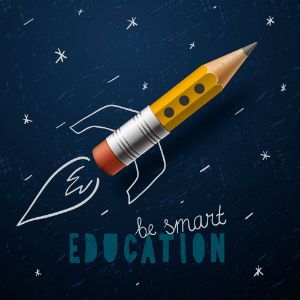 The class is run by a third-party and gives you information about who will and who won't benefit from bankruptcy. It's required even if you've already decided bankruptcy is right for you, but if you're unsure, the class can help you make a final decision.
Bankruptcy credit counseling must be completed within six months of filing for bankruptcy. If you take your counseling class and more than six months elapse, you'll need to take the course again.
Financial Management Class
In addition to the credit counseling class you'll need to take to enter into bankruptcy, you'll need to take another class to get out of bankruptcy.
An approved financial management class is your ticket out of bankruptcy. This class helps debtors who have needed to use bankruptcy to remedy their financial situation understand how to avoid having to file a second time.
This isn't to say that anyone is to blame for bankruptcy – the opposite is usually the case, though some people do need to file for bankruptcy because they had trouble managing their commercial debt and credit cards. The intention of the class isn't to make you feel bad about your current situation, but to help you avoid problems in the future.
To learn more about why people file for bankruptcy, check out this article from Investopedia.com.
This second round of bankruptcy school typically takes an hour or two to complete and can be done online. Once complete, you'll need to show proof of your attendance to have your debt discharged. Failing to show this proof means your case will be closed and you'll receive no discharge.
In both cases, the class you take must be court-approved, so don't just attend whatever class you happen to find online. Your attorney can help you find classes and if you've already found a class, can tell you if it meets the obligations set forth by the bankruptcy court.
If you have questions about bankruptcy school or the education requirements of filing for bankruptcy, we can help. Contact the Law Office of Robert M. Geller at 813.254.5696 for more information.