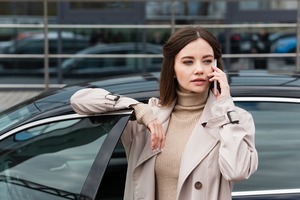 Dealing with debt collectors can be an overwhelming and stressful experience, especially if you're not familiar with your rights as a borrower. Unfortunately, many debt collectors take advantage of vulnerable people who do not understand their rights.
One of the most common concerns that people have is whether or not debt collectors are legally allowed to contact their family members.
Is it legal for debt collectors to contact your family members? Here's what you need to know.
Can Debt Collectors Contact Family and Friends?
The short answer to whether or not debt collectors can contact your family members is yes – but with some limitations. The Fair Debt Collection Practices Act (FDCPA) is a federal law that governs the behavior of debt collectors when collecting from consumers.
According to this law, debt collectors are allowed to contact third parties. This includes family members, but only for limited reasons. They can only contact them to obtain your contact information or location. And this is true only if they have been unable to reach you. They cannot disclose your debt to anyone other than your spouse. They're also not allowed to contact your employer if they know that it could jeopardize your employment.
Additionally, debt collectors are not allowed to harass or abuse you or your family members. This includes a prohibition on making false or misleading statements and threatening violence or other criminal actions. If a debt collector is acting inappropriately in any way, you have the right to report them to the Consumer Financial Protection Bureau (CFPB) or your state's attorney general's office.
Debt Collectors Cannot Share Certain Information
If a debt collector contacts one of your family members, it's important to make sure that they don't disclose any information about your debt. They should only provide your contact information, and they should not share any details about your financial situation.
Is a debt collector violating your rights? It's important to keep track of these incidents by writing down the date, time, and content of the conversation. You can use this information if you need to file a complaint against the debt collector.
What Can You Do?
One way to protect yourself from potential harassment is to exercise your right to request that a debt collector cease communication with you or your family members. You can send a letter to the debt collector requesting that they stop all communications. Once they receive it, they're required to comply with your request. However, this doesn't necessarily mean that your debt will go away. It just means that the debt collector can no longer contact you.
Ultimately, it's important to remember that debt collectors cannot violate your rights as a borrower. If you feel like a debt collector is acting inappropriately or harassing you or your family members, you have the right to take action. Contacting a consumer protection attorney or reporting the debt collector are two ways that you can fight back.
If you have questions about the actions of a debt collector or you'd like to put a stop to debt collection actions for good, we can help. For more information, contact the Law Offices of Robert M. Geller at 813-254-5696 to schedule a free consultation with an experienced attorney.