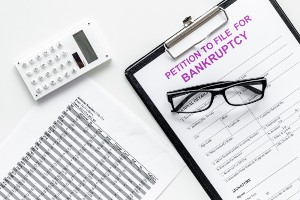 Bankruptcy is a legal process that allows individuals and businesses to eliminate or reorganize their debts. It offers relief to those who are struggling with overwhelming debt. However, many people are hesitant to file for bankruptcy because they believe it is a complicated process.
The truth is bankruptcy doesn't have to be complicated. Understanding the process and working with an experienced attorney can simplify things no matter your circumstances.
But is it ever easy to file for bankruptcy? Here's what you should know.
Every Bankruptcy Case is Different
First, let's clarify that filing for bankruptcy is not necessarily easy. However, it is also not as difficult and scary as some think. You will need to gather documents and fill out forms. The process can be straightforward with the help of an attorney.
The first step to filing for bankruptcy is to determine which chapter of bankruptcy you qualify for. There are two primary chapters for individuals: Chapter 7 and Chapter 13.
Chapter 7 bankruptcy is a liquidation process that eliminates most of the debtor's unsecured debts. Chapter 13 bankruptcy is a reorganization process that allows the debtor to pay off their debts over three to five years.
Once you have determined which chapter of bankruptcy to file, you will need to complete a bankruptcy petition and schedules, which include a list of assets, debts, income, and expenses. Gathering all of this information can be time-consuming and overwhelming, but an experienced bankruptcy attorney can guide you through the process.
Meeting of Creditors
After submitting the bankruptcy petition and schedules, you will attend a meeting of creditors with a bankruptcy trustee, where you will answer questions about your finances and the bankruptcy process. The trustee will review your petition and schedules and make recommendations to the court. If all goes well, the court will grant a discharge order, which eliminates your qualifying debts.
Filing for bankruptcy can be emotionally draining. But it's designed to help you get back on your feet and regain control of your financial life. It is also worth noting that filing for bankruptcy can have a significant impact on your credit score, but it does not necessarily mean that you will be unable to obtain credit in the future.
Are You Struggling Financially?
Filing for bankruptcy is not an easy decision, but it can offer relief to those who are struggling with overwhelming debt. Maybe your case is complicated. However, with the help of an experienced bankruptcy attorney, it can be straightforward.
It is important to remember that bankruptcy is not a solution to all financial problems, but it can be a valuable tool in helping you regain control of your financial life. If you are considering filing for bankruptcy, do your research, and consult with an attorney who can guide you through the process. Remember that bankruptcy is nothing to be afraid of, but it should be approached with care, consideration, and a clear understanding of the consequences.
For more information or if you're ready to take the first step toward financial freedom, contact the Law Offices of Robert M. Geller at 813-254-5696 to schedule a free consultation with an experienced attorney.