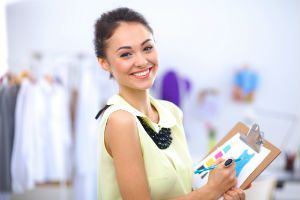 When it comes to being self-employed, sometimes it seems the odds are stacked against you. Taxes, insurance, other expenses… the list of frustrations goes on and on.
But what about bankruptcy? If you run into financial difficulties while working for yourself is filing for bankruptcy an option?
Though every situation is different, most self-employed people are eligible to file for bankruptcy. However, like nearly everything else, they will need to submit more documentation when filing than someone who is not self-employed.
Filing for bankruptcy as a self-employed individual is possible, but your employment status might complicate things. This is another reason why it's important to work with an experienced bankruptcy attorney.
Bankruptcy and Assets
Part of the reason why filing when you are self-employed is because the line between what's yours and what's your business can be blurry.
Should you choose to file Chapter 7 bankruptcy and have your non-exempt assets liquidated to pay creditors, there might be confusion regarding what are business assets and what are personal assets. You might have assets needed to run your business, but they might not be exempt for their full worth under bankruptcy law and can be seized by the bankruptcy trustee overseeing your case.
Bankruptcy and Proof of Income
Additionally, a self-employed individual might not have the ability to show proof of income as easily as someone who is employed by another entity. This means you'll need to gather bank statements and your profit and loss documents for at least six months prior to filing so the court can review your financial situation. You'll also need to show what portion of your money was designated as salary and what portion was invested back into your business.
If you file for Chapter 13 as a self-employed individual, you'll need to determine if the amount of money you'll be paying in your monthly installment plan outweighs the value of continuing to work for yourself and retaining ownership of any assets needed to work.
Bankruptcy Means Test
Before you file for bankruptcy you'll need to take a means test to help you determine whether you qualify for Chapter 7 or Chapter 13.
The value of your business might also affect whether or not you qualify to file for Chapter 7 or Chapter 13. Your business's value might put you "above the median" even though your take-home pay is low enough to qualify you for Chapter 7. There are also cases in which self-employment can benefit you and help qualify you for Chapter 7 because your disposable income is lower.
To learn more about the bankruptcy means test, check out this information from the federal court system.
The bottom line?
Being self-employed and filing for bankruptcy is possible. Bankruptcy can be confusing and more complicated than filing as an employee of a business or unemployed individual. Working with an attorney is an important part of bankruptcy success for anyone, but it's even more important when you're are a self-employed business owner.
For more information or to speak to someone about your situation and find out how being self-employed might affect your bankruptcy status, contact the Law Office of Robert M. Geller at 813.254.5696.