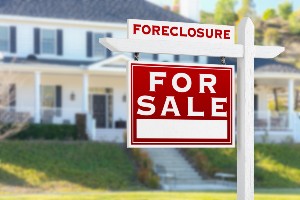 A bankruptcy attorney is a valuable asset when you're dealing with debt. From stopping illegal debt collection tactics to representing you in court, an attorney is your most-trusted resource throughout the process.
Unfortunately, not all bankruptcy attorneys are equal. To get the greatest benefit from working with a bankruptcy, you'll need to choose one with experience, knowledge, and savvy.
What Should You Consider When Choosing a Bankruptcy Attorney?
1. Experience
Any lawyer could help you file for bankruptcy.
However, you want to work with someone who understands bankruptcy law and who has experience with dealing with the bankruptcy court. Specific laws govern what can and cannot happen during the bankruptcy process.
For example, did you know that lenders guilty of illegal debt collection tactics might end up owing you money? Do you know that once you file for bankruptcy all collection efforts must end?
An experienced lawyer will explain your rights and protect you from creditors.
They'll be able to answer your specific questions and help you through your case, even if it's unusual or different from most cases.
2. References
Any attorney you're evaluating should be able to provide references from previous clients. This helps you evaluate an attorney's ability to help you.
Keep in mind, even the best attorneys occasionally get negative reviews. And the most inexperienced attorneys might offer fantastic service and support. Reviews should not be the only tool you use to make your decision.
However, it's great information to have.
Before moving forward with an attorney, ask them to provide references from their recent work representing clients in foreclosure cases that were resolved using bankruptcy.
3. Communication
Your bankruptcy attorney should be willing to answer your questions and make sure you understand the process. Most lawyers are happy to spend as much time with you as necessary to answer your questions.
Your attorney shouldn't be expected to be at your beck-and-call at all times. However, they should be willing to take phone calls, schedule meetings, and answer emails. You should feel secure that your lawyer has prioritized dealing with your case.
4. Aggressiveness
Aggression is often seen as a positive quality in an attorney. It often is.
However, if you feel that you are being pushed into filing, it's time to take a step back.
Be wary of any lawyer who guarantees success or seems too pushy. You want an attorney who's aggressive when it comes to illegal debt collection tactics. But you don't want an attorney who's aggressive when it comes to forcing you to do something that's not right for you.
Bankruptcy might not be your only option. Ultimately, it might be your best option. The key is to work with someone who evaluates your case, shares the pros and cons of filing with you, and allows you to make the best decision possible.
5. Cost
The expense of hiring a bankruptcy attorney is almost always worth it. However, you need to make sure you can afford an attorney's fees before moving forward with representation. Some lawyers are just too expensive.
The good news is most bankruptcy attorneys understand that clients who contact them are struggling financially. Many are willing to work with you on a payment plan. Most have already set reasonable rates.
The important thing to remember is that you shouldn't be afraid to discuss legal fees and the cost of filing for bankruptcy upfront.
Is It Time to Contact a Bankruptcy Attorney to Help You with Illegal Debt Collection Tacts and Other Bankruptcy Issues?
Are you dealing with illegal debt collection tactics? Were you threatened with foreclosure or the repossession of other assets? Have you reached the end of your financial rope?
We can help.
Contact the Law Offices of Robert M. Geller at 813-254-5696 to schedule a free consultation.