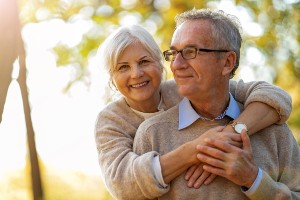 Seniors are at a high risk of bankruptcy, but there are ways to avoid it. What do you need to know about senior citizens and bankruptcy?
Many seniors no longer earn as they once did. They are on fixed incomes, so if anything unexpected occurs, it creates a financial disaster. Even those who invested in saving over the years can face financial hardship.
If you're a senior concerned about finances or you'd like to find out what you can do to avoid having to take drastic action, consider these tips:
Live Within Your Means
Don't spend more than you can afford. This is one of the most basic and powerful financial tips that anyone can use – not just seniors. You should never spend more than you can afford. If there's something you want to purchase, be patient and save up for it. You'll have to wait, but it'll be worth it in the long run.
Don't Accumulate Credit Card Debt
If you can't pay off your balance each month, you're headed for trouble. Try to avoid using credit cards unless it's an emergency or unless you can pay off the balance each month.
Be Careful with Home Equity Loans
Seniors tend to have a lot of equity in their homes if they've chosen to live independently. These can be helpful if used wisely, but they can also lead to a foreclosure if you can't make the payments.
Create a Budget – and Stick to It
Creating a budget is an important part of managing your money. You should be tracking your income and expenses so you know where your money is going. This helps you make financial decisions and avoid mistakes.
Plan for Your Future
Save for retirement so you're not left penniless in your golden years. This tip goes hand-in-hand with the previous tip of creating a budget. Make sure when you plan your budget, it includes setting aside money for retirement.
It's also important to work with a financial professional so you can make the most of the money you save.
Ask for Help If You Need It
If you're struggling to make ends meet, consider talking to a credit counselor or bankruptcy attorney. There's usually no obligation to follow through on anything after a consultation. Speaking to someone about your options is a great way to get information about what you should and shouldn't do.
Don't Wait Until You Have No Other Option
Address financial problems head-on before they spiral out of control. Taking action early means you'll have options. If you wait too long, you might find that your only option is to file for bankruptcy.
At the very least, don't ignore collection letters and hope that the problem goes away. If you're facing serious financial issues and you wait to address them, it could lead to the loss of your home and other legal actions by your creditors. A bankruptcy attorney can review your situation and help you protect your assets before it's too late.
Following these tips can help seniors citizens avoid bankruptcy and financial ruin. If you're already in debt, don't wait to get help. The sooner you address your problems, the better your chances of avoiding bankruptcy.
For more information or to discuss what you can do about financial turmoil, contact the Law Offices of Robert M. Geller at 813-254-5696 to schedule a free consultation.