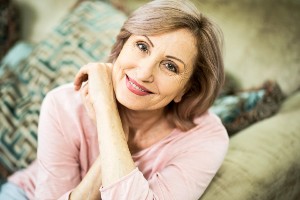 If you're looking for bankruptcy assistance for seniors to help you navigate the complicated process of filing, a bankruptcy lawyer in Tampa, FL can help. One of the most important things they offer assistance with is how bankruptcy affects your estate plan.
One of the biggest concerns of people filing for bankruptcy is their estate. Everyone knows that filing for bankruptcy significantly affects many aspects of life, but fewer people understand that filing can be detrimental to their estate.
How Does Filing for Bankruptcy Affect Your Estate Plans?
How bankruptcy affects your estate is based on the chapter bankruptcy you choose.
If you file for Chapter 7 bankruptcy, the court will liquidate your assets to pay your creditors. Any debt left over after your assets are liquidated is discharged by the court. This means you no longer have a legal obligation to pay these debts.
People who do not qualify for Chapter 7 or who wish to take a different approach can file for Chapter 13. In Chapter 13 bankruptcy, you use your ongoing income to put toward debt, leaving your assets untouched. Filers create a payment plan that ranges from three to five years and the bankruptcy is completed after that time.
Both Chapter 7 and Chapter 13 can affect your estate plan, but Chapter 7 is more likely to have a significant impact. It's possible that some assets that you intend to include in your estate plan could be at risk of liquidation.
The good news is there are ways to protect your assets when you file for bankruptcy. One of the best ways to do so is by creating an irrevocable trust. This type of trust protects assets from the court. However, you also relinquish access to these assets, so you need to carefully consider this option before taking this step.
It's also important to note that assets placed in an irrevocable trust just before bankruptcy aren't eligible for protection. This prevents filers from using an irrevocable trust to transfer assets at the last minute and avoid the consequences of filing.
The best thing you can do is think about "worst-case" scenarios long before financial problems occur. An irrevocable trust is a great tool for a lot of people, but they only offer protection if they are in place long before you need to file for bankruptcy.
What Does This Mean for People Who Inherit an Estate in Bankruptcy?
If someone named you as a beneficiary in their estate and that person dies mid-bankruptcy, the estate is at risk.
In Chapter 7, as a result of the person's death, the court liquidates his or her estate. Once it's no longer in the trust, it's available to the court to use to pay debts. Anything left over after the debt pay off goes to the beneficiaries.
The situation is different when the deceased filed for Chapter 13. In these cases, beneficiaries can request the estate administrator to file for case dismissal or discharge the debt after the debtor's death. It might also be possible to convert the Chapter 13 case to a Chapter 7 case, which makes liquidation faster and allows for faster distribution of the leftover assets.
Determining what to do when estate planning and how your bankruptcy affects your estate plans can be a complicated process. The best thing you can do is consult with an attorney about your situation. Legal professionals offer bankruptcy assistance for seniors and help them make the best decisions for themselves and their families.
For more information or to schedule a consultation, contact the Law Office of Robert M. Geller at 813-254-5696.