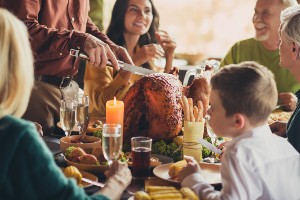 Should you go on a spending spree before bankruptcy to celebrate the holiday season? The answer might surprise you.
The holiday season is a time to be with loved ones and wind down the year with a celebration. But for many, financial issues interfere with the ability to enjoy the holidays. If you're considering bankruptcy or you've already filed and you're moving forward with your bankruptcy case, how do you prevent it from ruining your holiday season?
Many people think the way to avoid letting bankruptcy and other financial issues from ruining their holiday seasons is to squeeze in all of their spending before the first of the year. A spending spree before bankruptcy might be seen as one last hurrah. You can give your family the holiday season they deserve before buckling down and getting your financial situation under control.
Unfortunately, this can lead to serious consequences. It can even derail your bankruptcy.
What If You Haven't Quite Reached the Point of Filing for Bankruptcy?
Maybe you haven't reached the point where bankruptcy is on your list of considerations. In that case, would a spending spree before bankruptcy hurt or help your situation?
In some cases, your budget might be tight but you're a far cry from having to file for bankruptcy. Improving your financial situation might be on your list of New Year's resolutions, but it hasn't quite reached the need to take drastic action.
It's still important to avoid a spending spree. Before bankruptcy, most people experience financial ups and downs. Things might be tight for a while and then lighten up a bit and then get pressed again. After a few rounds of this that go on for a few months or years, people turn to bankruptcy.
The lesson here?
Even if you aren't considering bankruptcy just yet, you don't know what the future holds. If your financial situation is precarious, there's no reason to test things. The New Year could hold new challenges and you don't want to face them with a crushing amount of credit card debt leftover from the holiday season.
The best way, in this case, to prevent financial worries and future bankruptcy from ruining your holiday season is to keep your spending under control from this point forward.
Can You Enjoy the Holidays without Spending a Lot of Money?
Of course you can! There is no reason to overspend to enjoy the end of the year. There are plenty of ways to enjoy friends and family without spending a lot of money. And if bankruptcy is in the cards for you, it's also a necessity.
What can you do to avoid overspending without having it ruin your holiday season?
Set budget limits and stick to them.
Organize a gift exchange that assigns everyone a gift recipient and prevents you from having to buy gifts for everyone.
Speak to loved ones about your financial concerns and agree to keep things within reason this year.
Plan special activities and events that are low- or no-cost. This allows you to make great memories without overspending.
Find other ways to cut back on spending so you can focus on holiday activities and gifts. Look for other ways to cut corners: clip coupons, skip your morning coffee, or pack your lunch for December.
For more tips on enjoying the holidays without spending a lot of money, check out this article from Spruce.com.
Before You Launch a Spending Spree Before Bankruptcy, Contact an Attorney
If you want to prevent bankruptcy from ruining your holiday season or you're wondering if a holiday spending spree before bankruptcy is a bad idea, we can help. Contact the Law Office of Robert M. Geller at 813-254-5696 to discuss your financial situation.