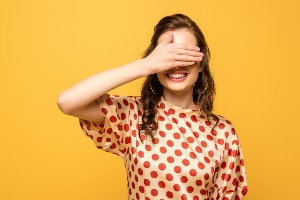 Filing for bankruptcy can be an overwhelming experience. The relief you receive when you file helps you feel better about your situation, but there are also drawbacks. Filing means giving the bankruptcy court a significant amount of control over your finances and your assets. Many people wonder if hiding assets in bankruptcy is the best way to protect them. After all, if the court doesn't know about something it can't take it.
Unfortunately, hiding assets in bankruptcy can get you into a lot of trouble.
Here's why.
The court considers bankruptcy a transparent process. It grants you debt discharge, but you must be completely upfront about your financial situation to receive this benefit. Failing to fully disclose any of your assets, even if you do so unintentionally, puts you at risk for a variety of penalties.
What Could Happen If You're Accused of Hiding Assets in Bankruptcy?
Failing to disclose information about your assets to the bankruptcy court can result in:
Losing the benefit of discharge. You'll owe exactly what you owe now on debt and your assets are still at risk of being confiscated by the bankruptcy trustee or creditors
Revocation of your bankruptcy discharge. Trustees can ask the court to take back any discharge you've received if they discover hidden assets
Inability to discharge debts in future bankruptcies. A debt affected by the revocation of discharge cannot be discharged if you file for bankruptcy again in the future
Criminal charges. You sign your bankruptcy paperwork under oath and swear that all of the information included in the bankruptcy schedules is true and accurate. If it turns out you hid assets, it could result in fines up to a quarter of a million dollars and up to 20 years in prison.
It's the trustee's job to uncover all of your assets. They will review your debts, conduct public record searches and online asset searches, review pay stubs, bank records, and tax returns, and collect reports from co-workers, former spouses, business partners, and more. Should they suspect that you hid assets, they'll file a lawsuit called an adversary proceeding with the court to recover those assets.
Check this out if you'd like to learn more about the role of the bankruptcy trustee.
What If I Wasn't Intentionally Hiding Anything?
Mistakes happen. Unfortunately, even honest mistakes can get you into trouble when it comes to filing bankruptcy.
In most cases, you won't go to jail for an honest mistake. If you honestly forgot to list an asset and you weren't intentionally hiding it, you'll likely be able to fix the problem. However, you can't claim your right to the asset if it qualified for exemption.
If you've forgotten to list an asset, you should notify your attorney and the court as soon as possible. You'll need to file papers to disclose the asset immediately. Usually, the bankruptcy court doesn't deny or revoke your discharge if you can show your failure to reveal the asset wasn't intentional. It's always better for you to alert the court before the trustee discovers the asset.
The last thing you want to do when filing for bankruptcy is to invest any more scrutiny than necessary by the court and the trustee. Working with an attorney reduces the risk of having problems and missing out on the benefits of bankruptcy.
For more information or to schedule a consultation to discuss how to handle your assets and avoid problems, contact the Law Office of Robert M. Geller at 813-254-5696 to schedule a free consultation.